It's a scientific fact that The 2023 Ranger School Science Fair was out of this world! 🚀47 junior scientists dazzled their friends, families and teachers with incredible experiments, presentations and demonstrations.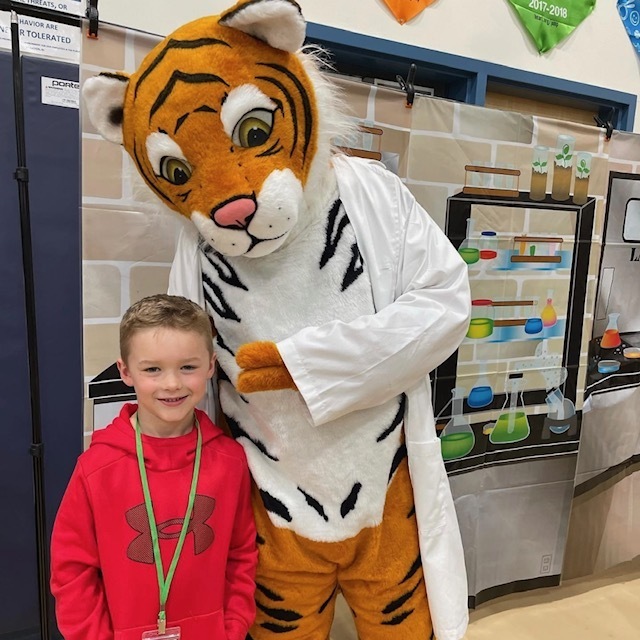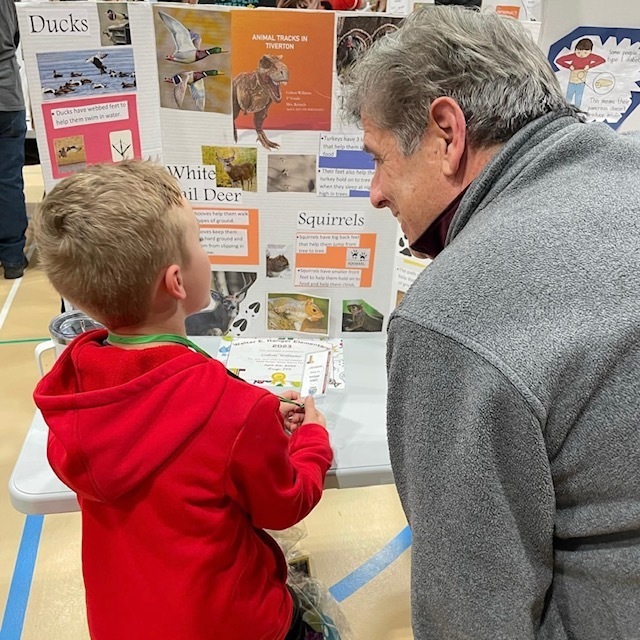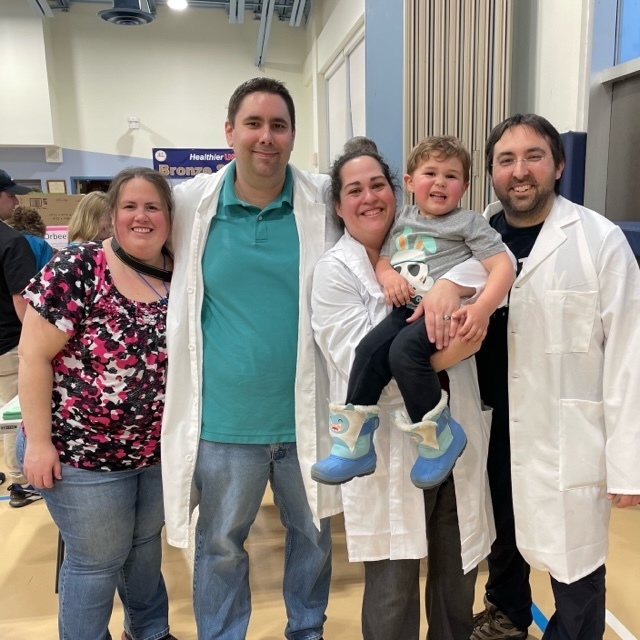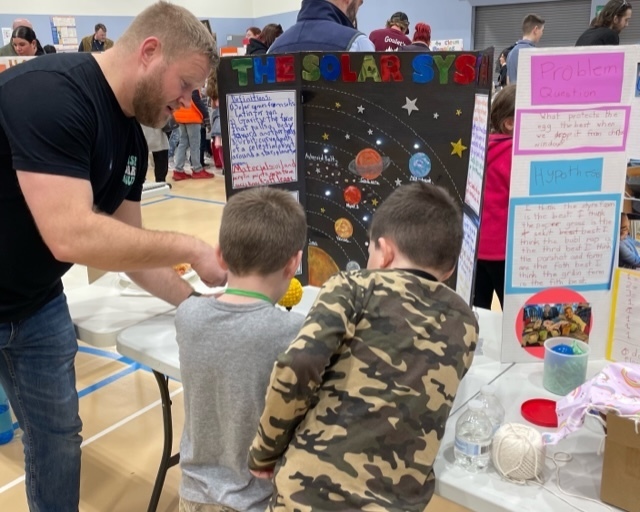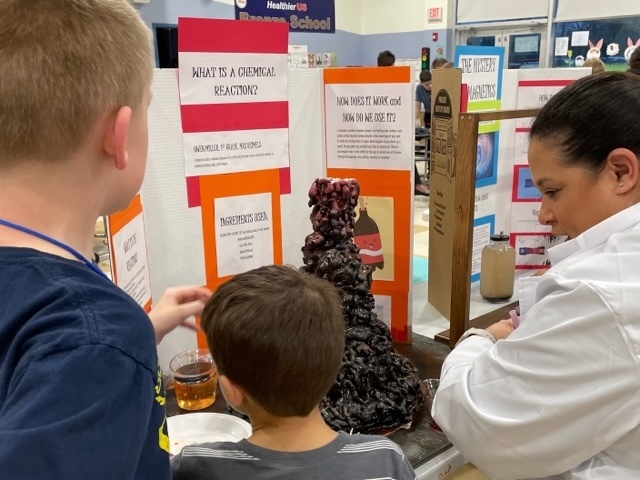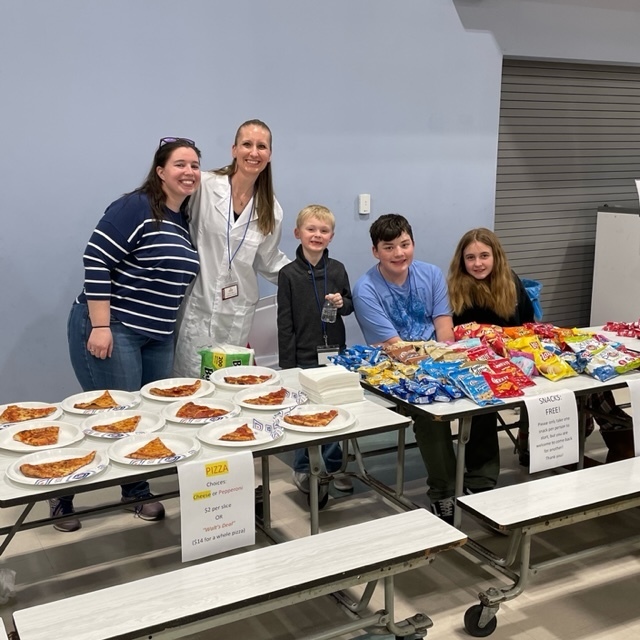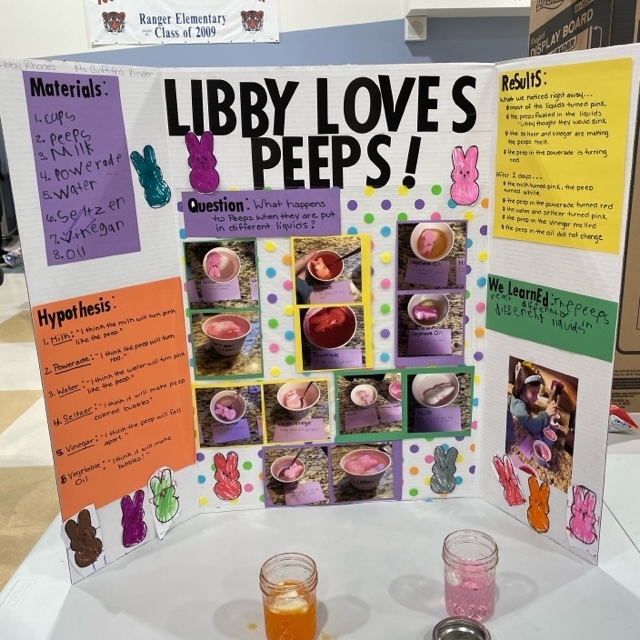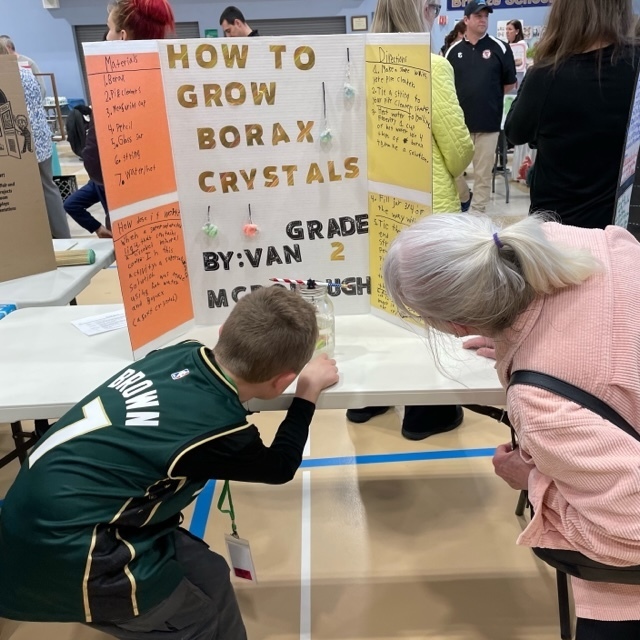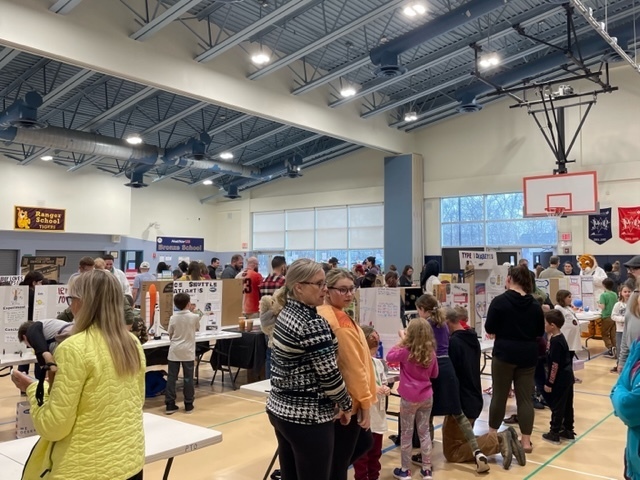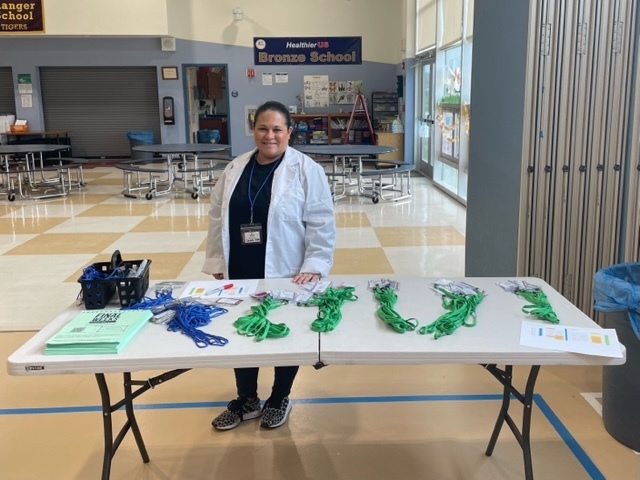 Lots of guest readers this week at Pocasset School's Annual Reading Week! It's so great to have parents, community members, school committee members and even our school Superintendent reading with our awesome Pocasset students! @TivertonPolice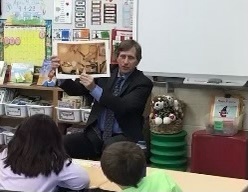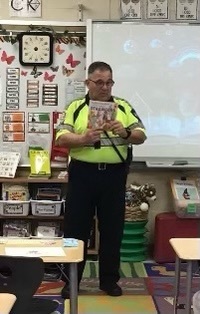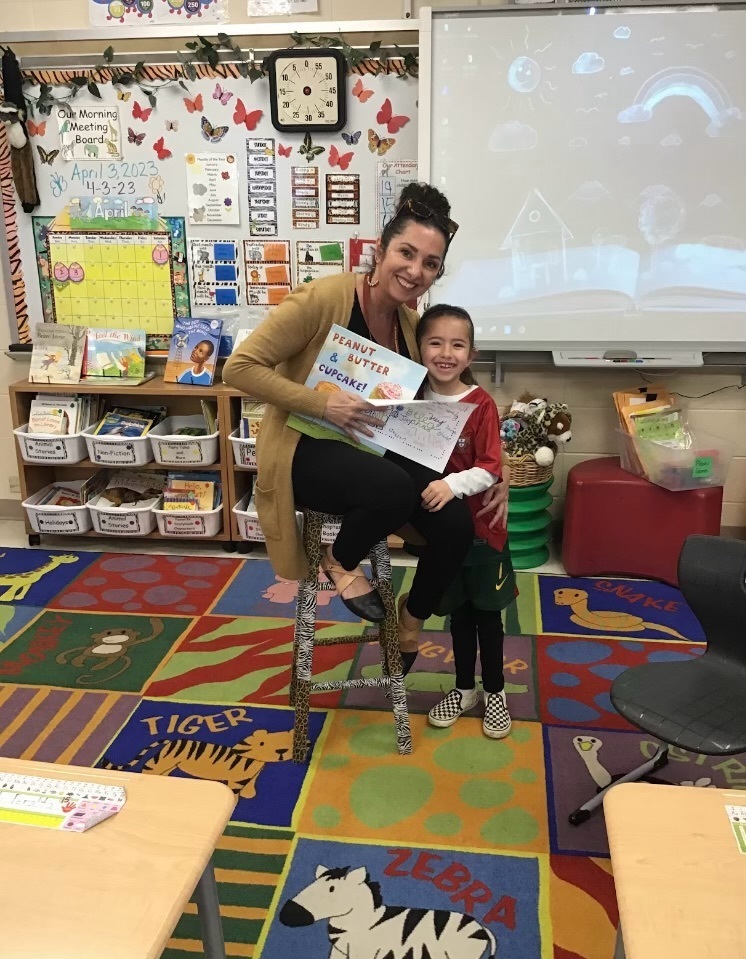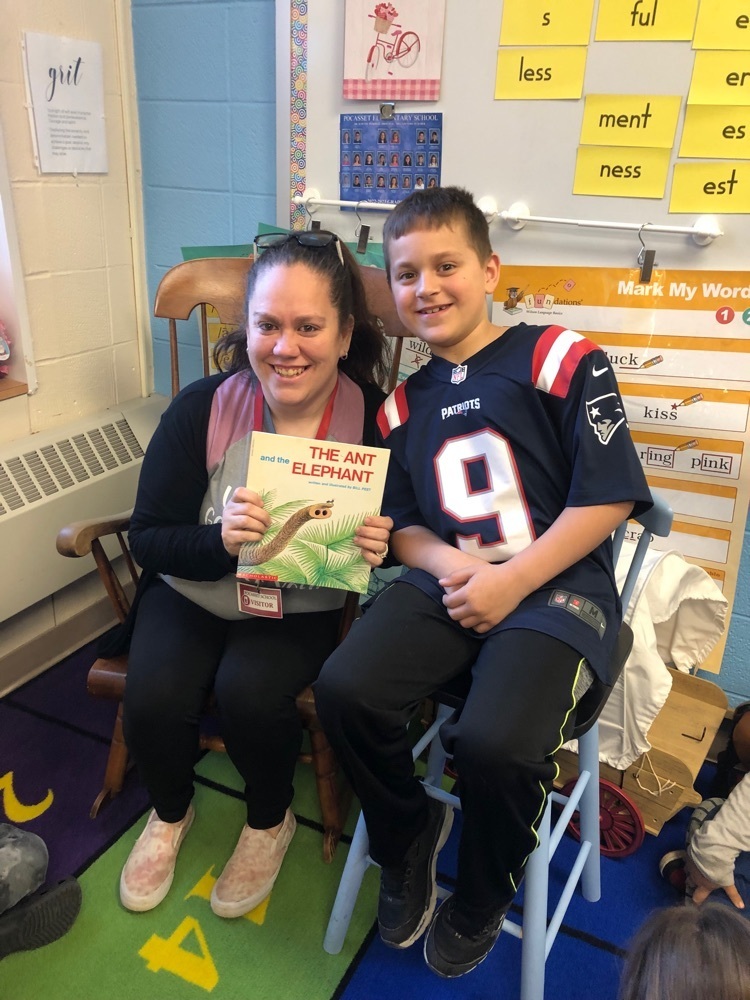 Tiverton Middle School students win state awards at the Rhode Island History Day Contest! On April 1st, twelve Tiverton Middle School sixth-graders participated in the 2023 Rhode Island History Day Contest. Students presented their exhibits, documentaries, and research papers to teams of judges and competed against students from other schools in grades 6-8 statewide. Projects were based on this year's theme, Frontiers in History: People, Places, Ideas, and were scored based on their historical quality and clarity of presentation. The Junior Group Documentary first-place winners were Ben Brigham, Will Correia, and Samuel Messenger for their entry, John Adams and the Boston Massacre Trial. The Junior Group Exhibit first-place winners were Abigail Gilfillen and Elena Silvia for their entry, Abigail Adams: Crossing a New Frontier into Independence and Women's Rights. The first-place winners advance to the National History Day Contest in Maryland this June. Zachary Snizek was also recognized with the Secretary of State Award for his project, Nathanael Greene: New Frontiers in Military Tactics. This award is given annually to an outstanding entry in any category or division that relies on primary sources from the Rhode Island State Archives to develop a project tied to Rhode Island history.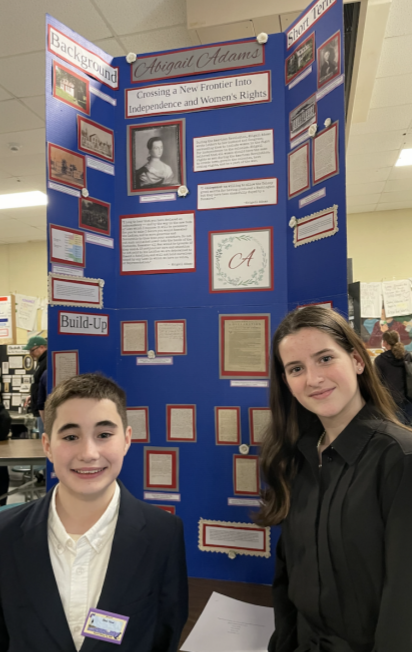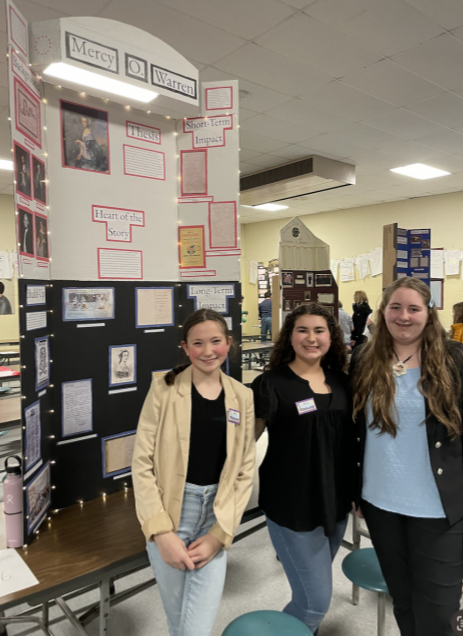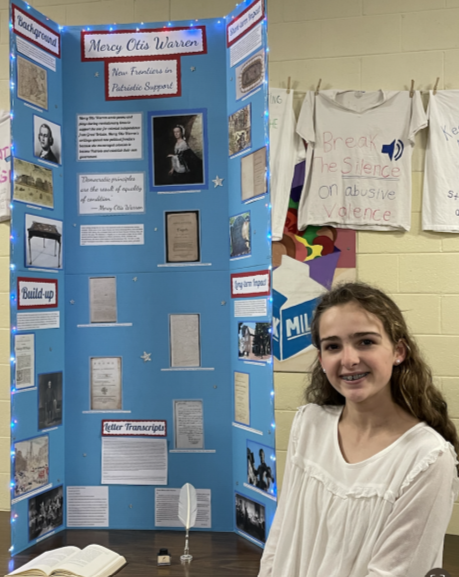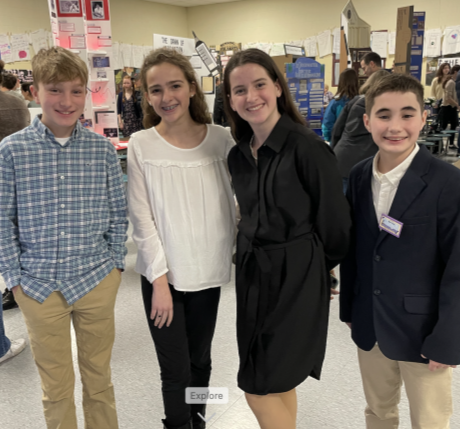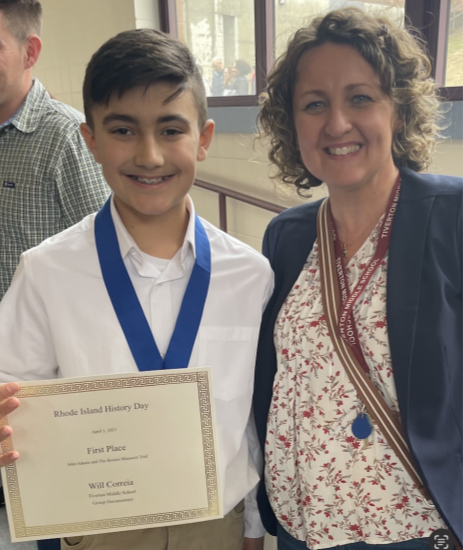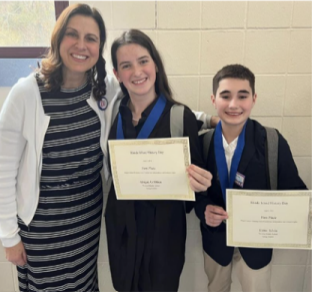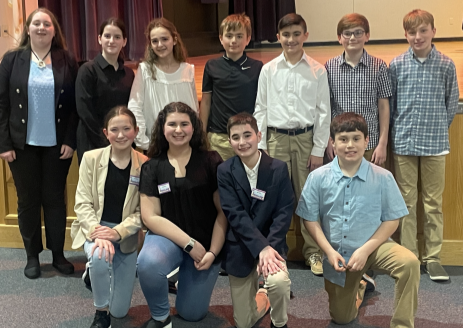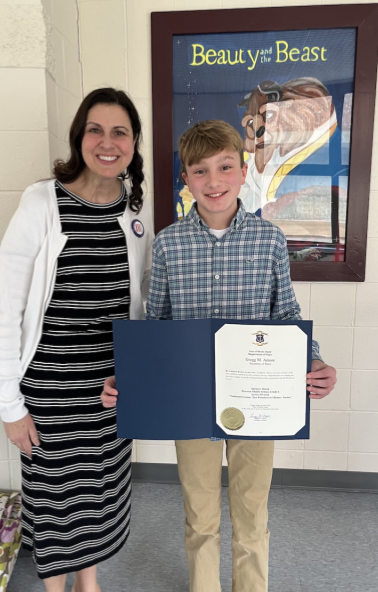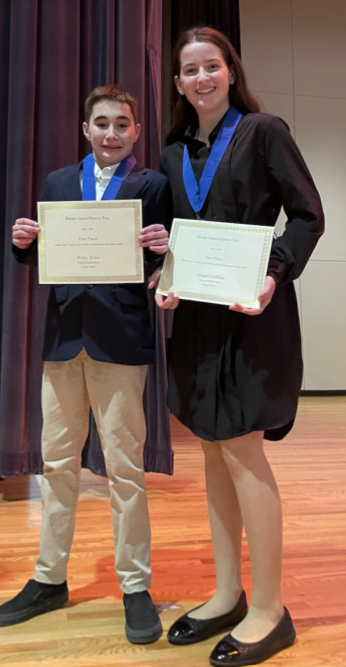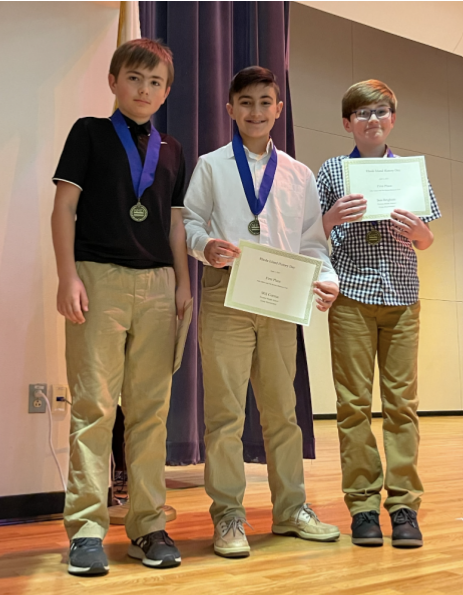 *** Missing Person *** Please Share *** We are asking your assistance to locate a missing 16 year old female. Avah Victoria Flowers was last seen by her mother yesterday evening. Avah was wearing a tan "crop top" sweatshirt and camo sweatpants. She is approximately 5'7", 155 lbs, brown eyes, and straight long brown hair with blonde highlights. Avah is endangered and could be in the Newport, Portsmouth, or Middletown area. Anyone with information is asked to contact Sergeant Ryan Huber or Officer Jack Barter at (401) 625-6717. Anyone who sees Avah is asked to call 911.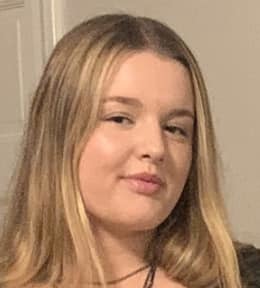 Tiger eyes were smiling at Ranger School today with a sea of students wearing green and a Leprechaun sighting at dismissal! Happy St. Patrick's Day! 🍀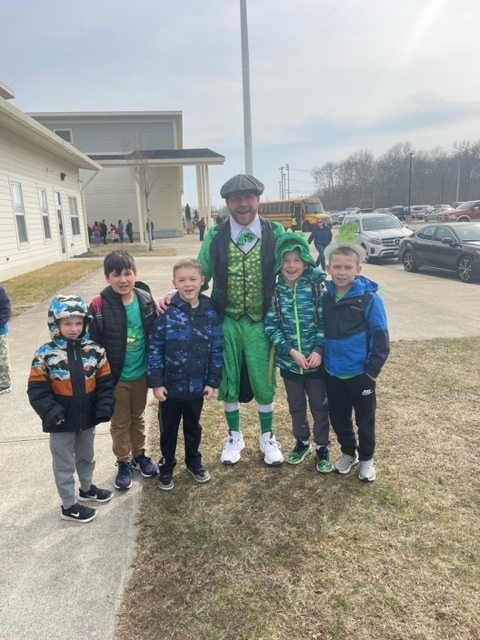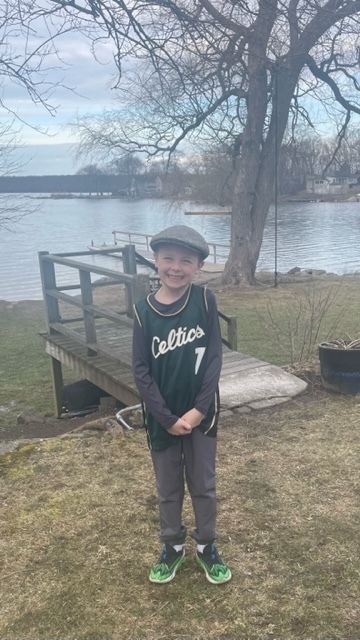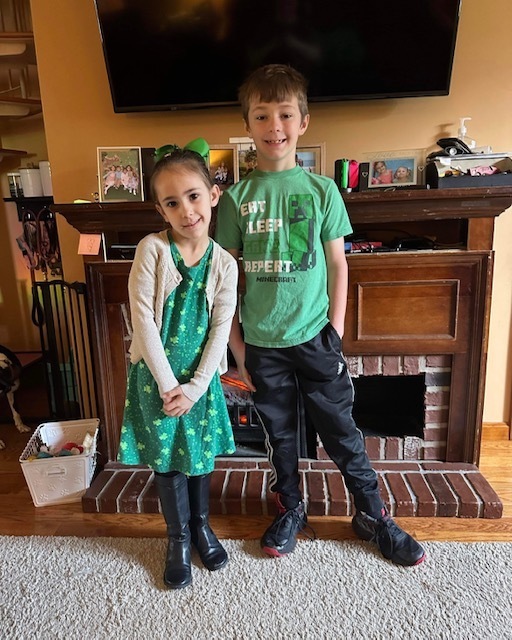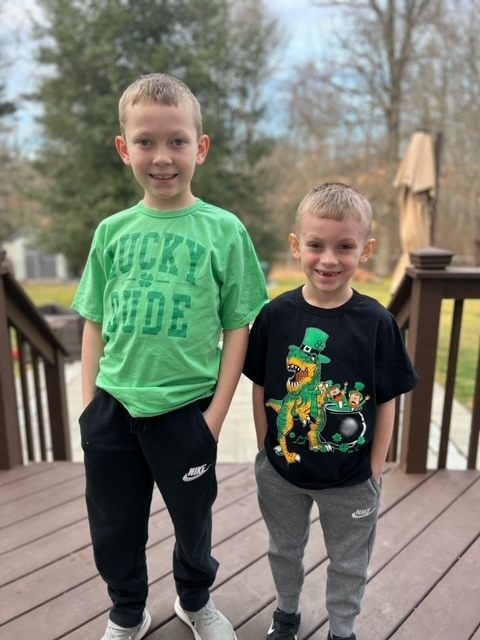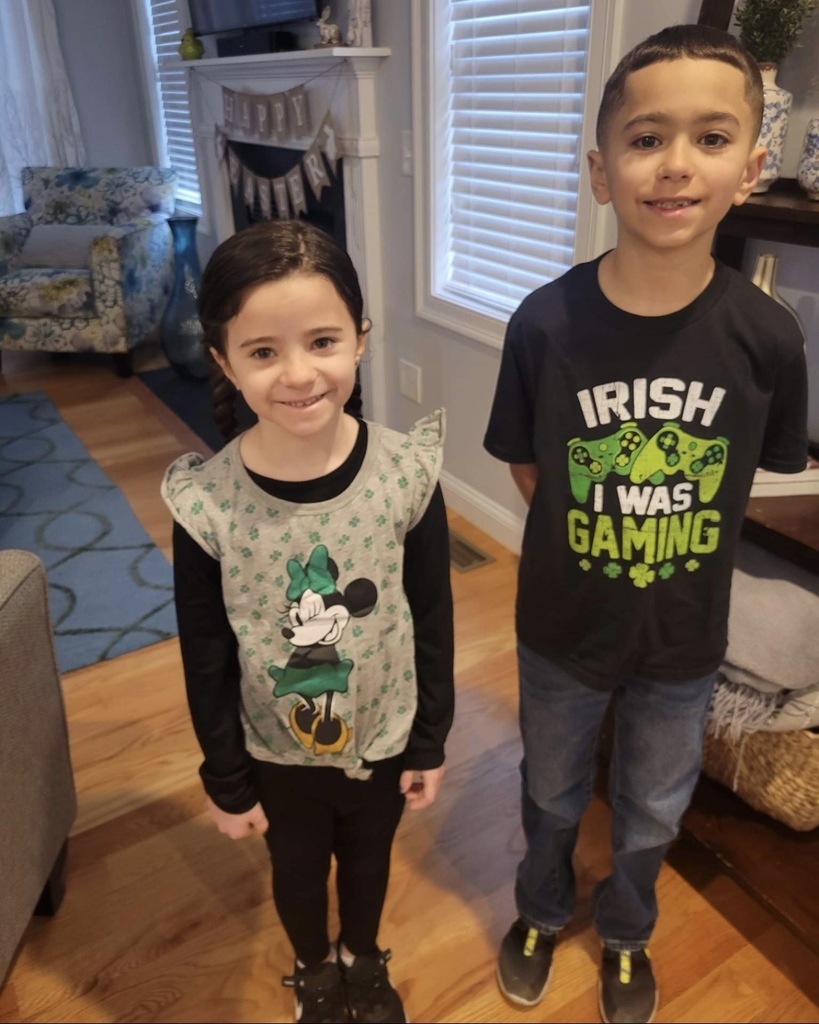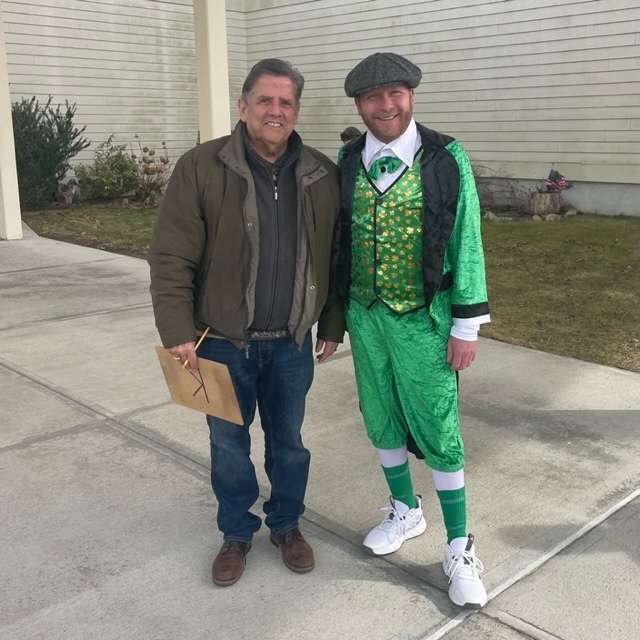 We've updated our website with a new page devoted to School Safety and Security. It includes important information for families and staff about our work in prevention, preparedness, and response to incidents.
http://bit.ly/3L0XKXl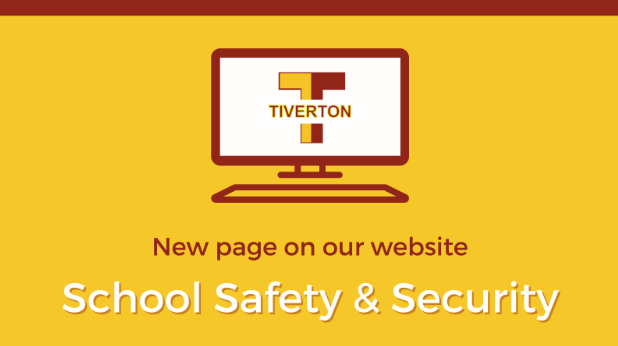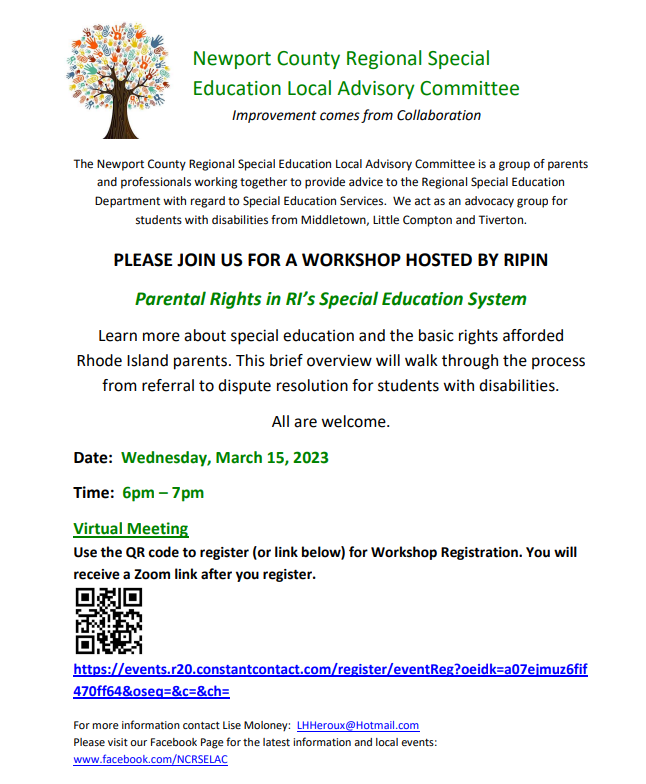 You can help prevent incidents and keep Tiverton Public Schools safe. Use the anonymous online reporting form to alert school officials to suspicious or dangerous behavior, such as bullying, harassment, weapons, and threats of violence or self-harm.
http://bit.ly/3ZtCCNs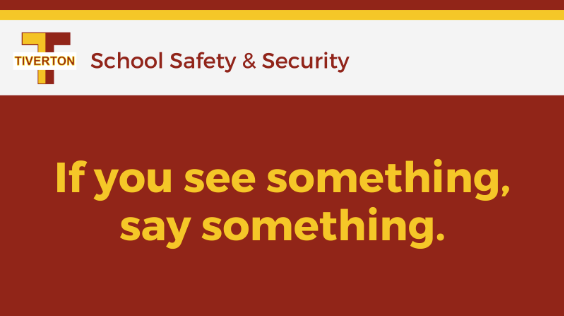 Even though Pocasset Principal Wordell graduated with her doctorate in August, her official commencement ceremony was held on Friday in Charlotte, NC. Congratulations Dr. Wordell on completing your EdD in Educational Leadership and Management!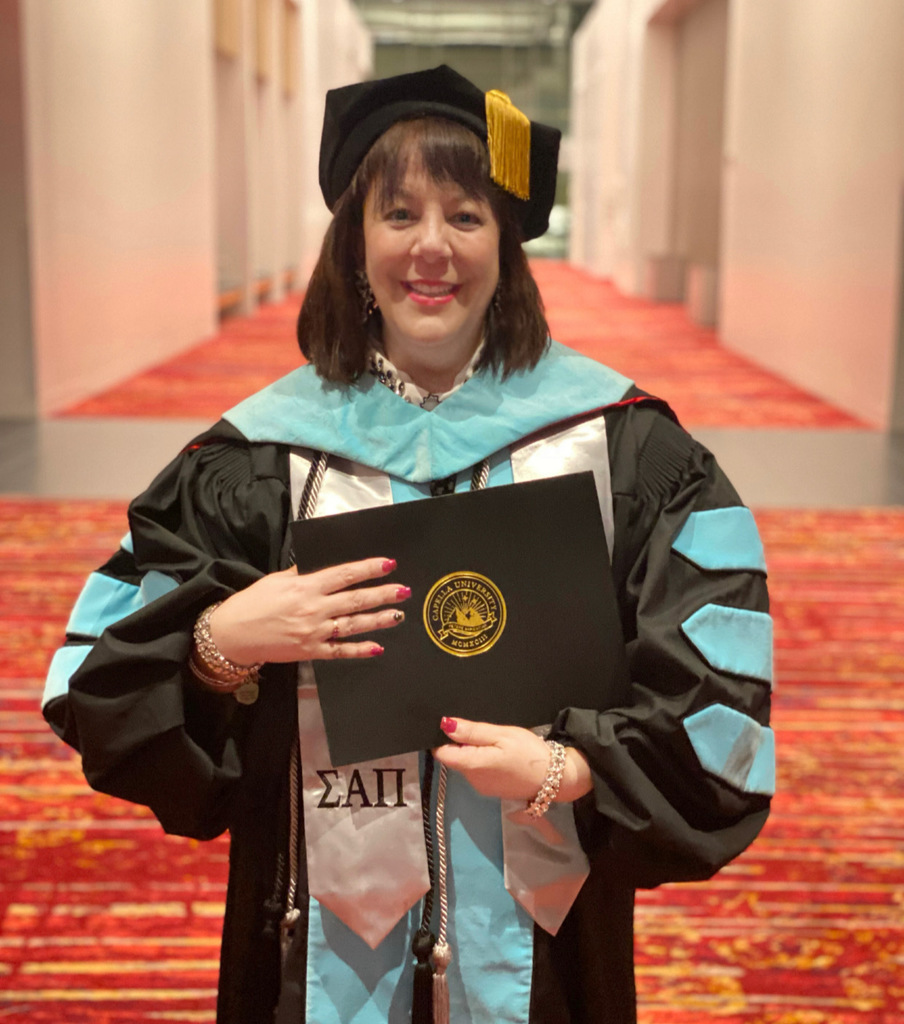 Tiverton students win Voice of Democracy and Patriot's Pen Essay Contests!! The Tiverton Veterans of Foreign Wars Post 5392 congratulate Tiverton High School students for participating in this year's Voice of Democracy Contest. Students wrote essays and created voice recordings of their work based on this year's theme, "Why is the Veteran Important?" Emma O'Shea placed first, Emma Hull placed second, and Kylie Burgo placed third. At the middle school level, Tiverton Middle School students were honored for participating in the Patriot's Pen Essay Contest. Students wrote essays based on this year's theme, "My Pledge to Our Veterans." Lily Brawner placed first, Megan Martin placed second, and Faith Porada placed third. In addition to a monetary award and Youth Essay Award Citation, all winning essays were submitted to VFW District 2, where they competed with other posts. Lily Brawner placed first at the District 2 level and moved on to the state competition, where she was named the state winner of the Patriot's Pen Essay Contest. Lily was honored at the VFW Auxiliary awards banquet held in Middletown. Lily's essay will represent the VFW Department of Rhode Island at the national level in Washington, D.C. Pictured from the left are Chaplain Tony Abatecola, Junior Vice Commander Stephan Greenwood, Emma O'Shea, Emma Hull, Kylie Burgo, Lily Brawner, Faith Porada, and Quartermaster Charlie Mulcahy.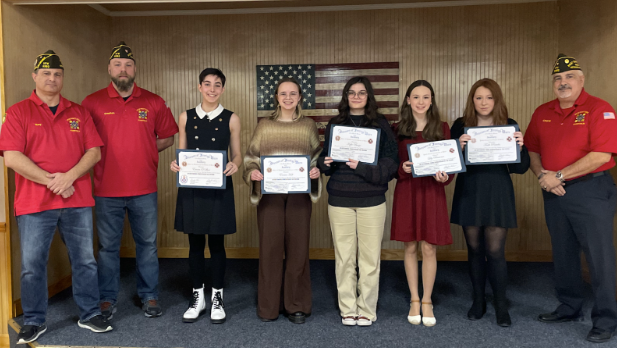 At the Tiverton School Committee meeting on February 28, Superintendent Sanchioni provided an update on school safety and security, including new investments and improvements in protocols and procedures. The presentation begins at 12:40 in the video:
https://www.youtube.com/live/KdUiKiQ0la4?feature=share&t=760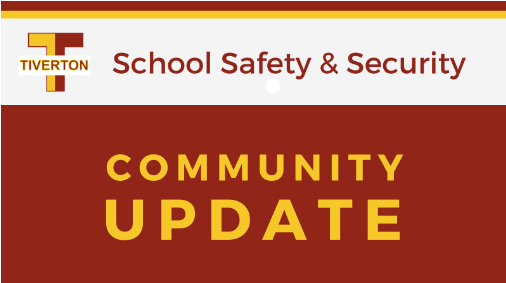 Ranger students kicked-off the month of March by celebrating Dr. Seuss's Birthday with a Wicked Wacky Wednesday!!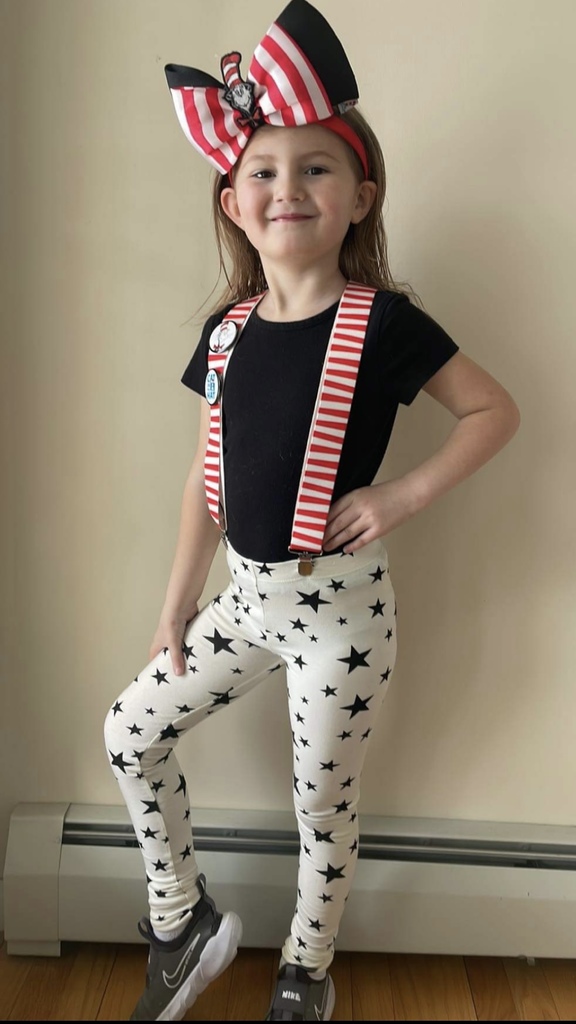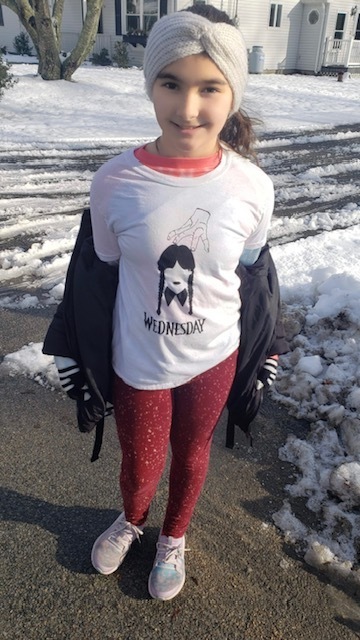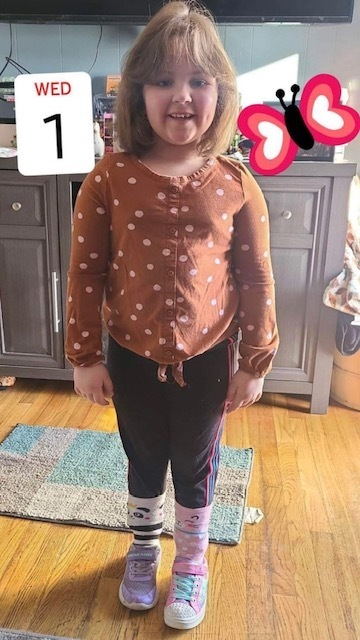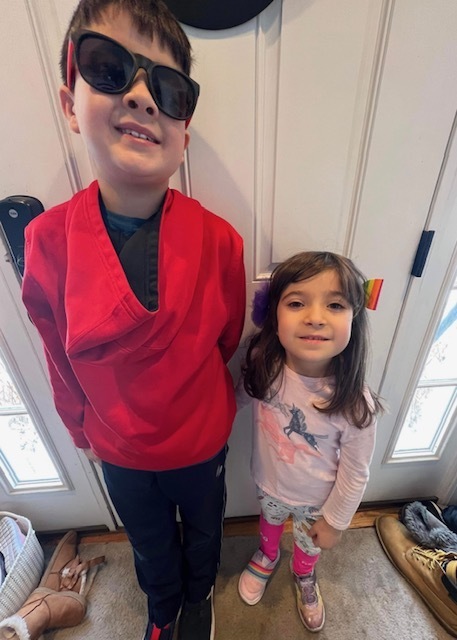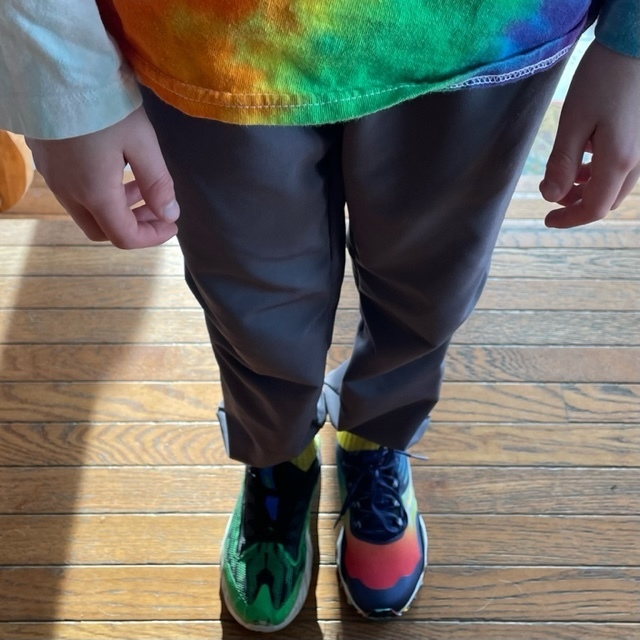 The Tiverton High School Mock Trial Team's 2023 competition season has ended with a 213.0 - 212.2 loss to La Salle by a thin margin in the quarterfinals. Both scores were the highest of any team in the tournament all season. Although it is not the outcome we hoped for, we couldn't be more proud of the team's success this year!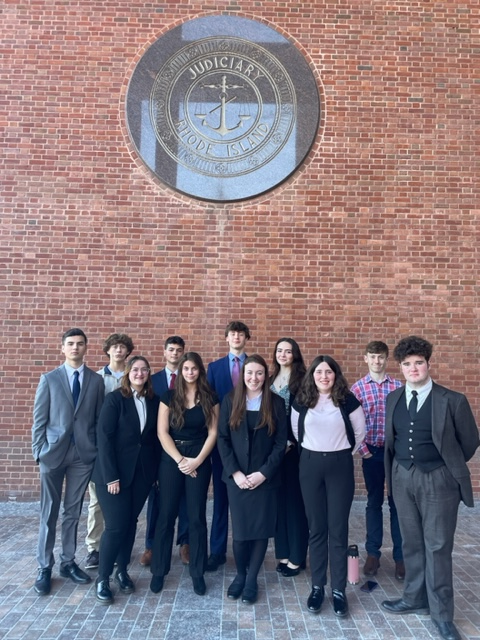 Dear Tiverton Public Schools Family, Due to inclement weather, the Tiverton Public Schools will close all campuses and offices, Tuesday, February 28, 2023. This will be a distance learning day for all students. Each principal has emailed home the schedule for the day. All students have been issued a working Chromebook. If any family needs access to the internet they should contact our Technology Office at:
Technology@tivertonschools.org

Kindergarteners at Ranger School traveled back in time today to practice some of the skills they've learned from their current Wit & Wisdom Module-America Now & Then. They really know how to use a washboard! 😍 Great job, Tigers! 🐯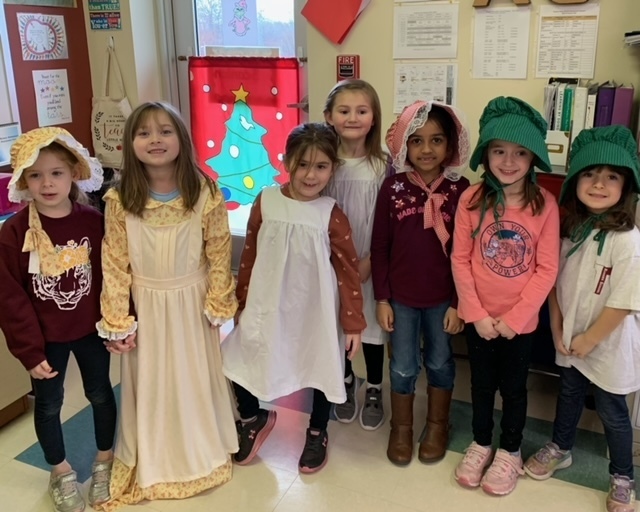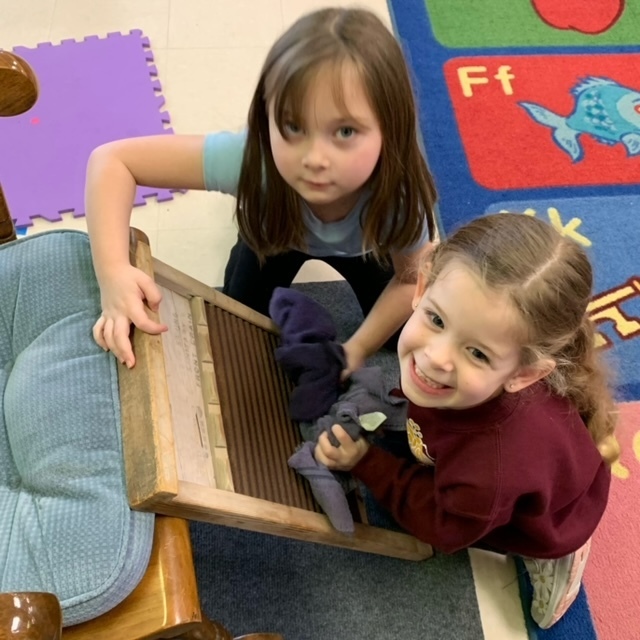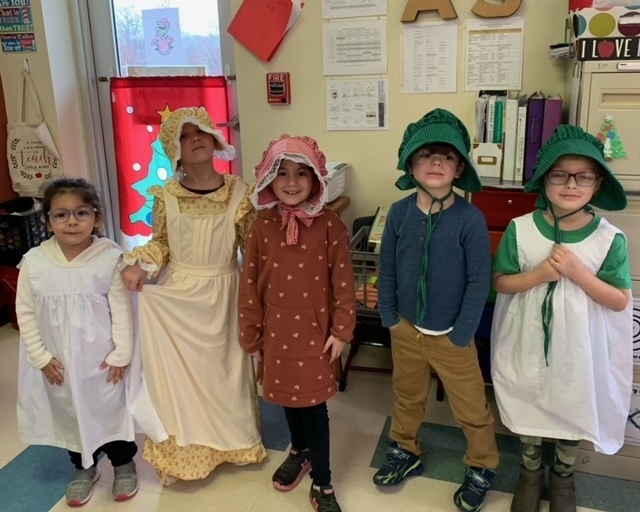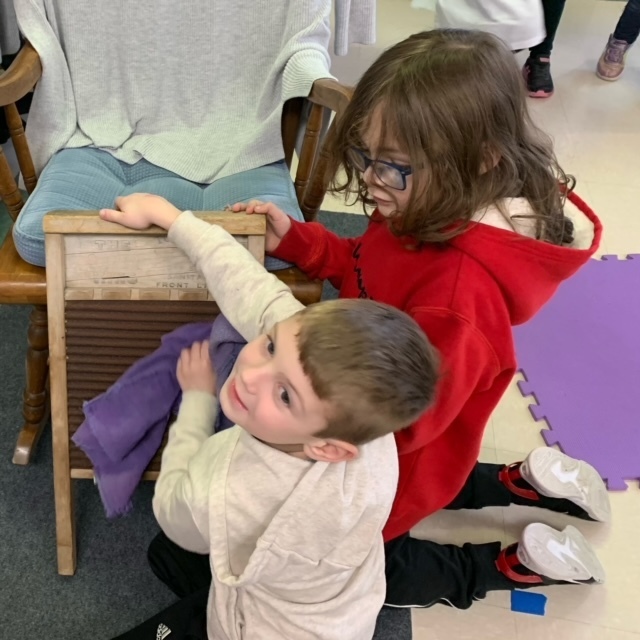 Tiverton Middle School art teacher Steve Schreiner receiving the Golden Apple Award from Channel 10 Reporter Patrice Woods and Deputy Commissioner Lisa Odom-Villella. Much deserving - Steve is an exemplary educator and coach.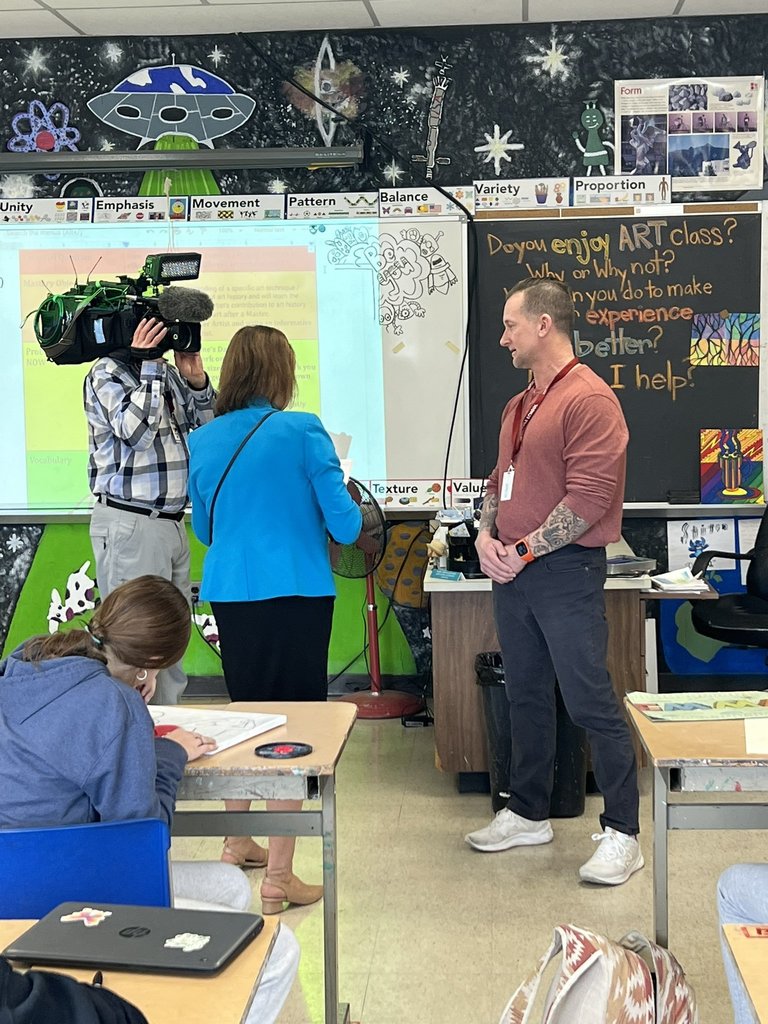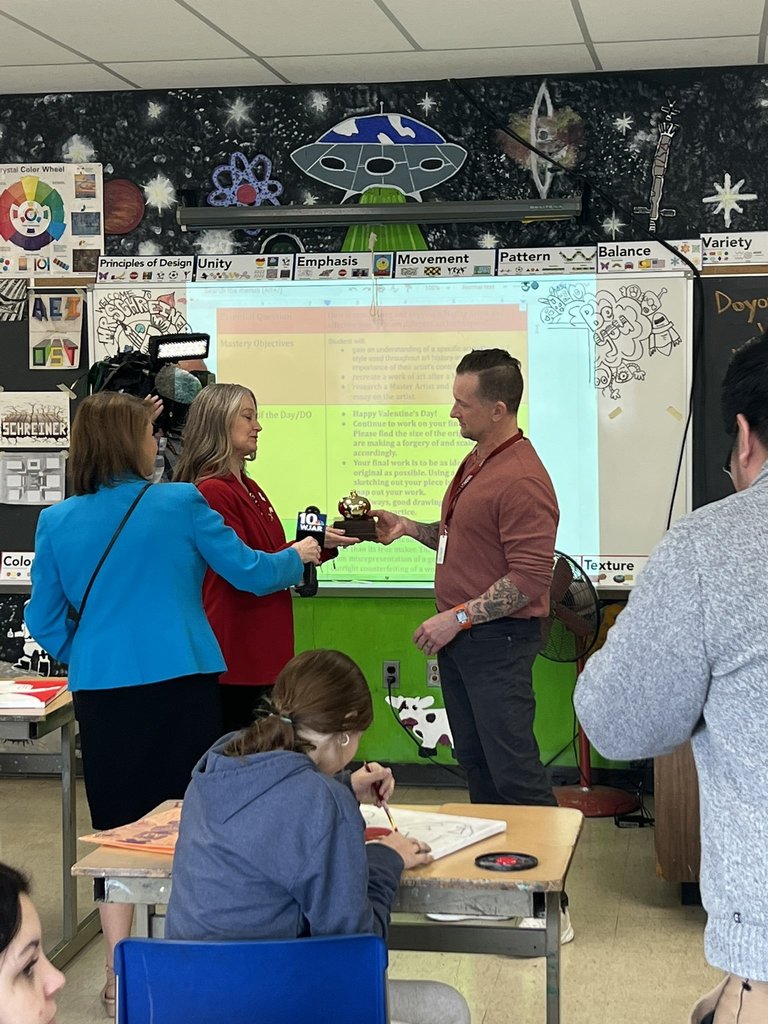 Our students dressed up in Red & Rosie as Fort Barton School wishes you a Happy Valentines Day!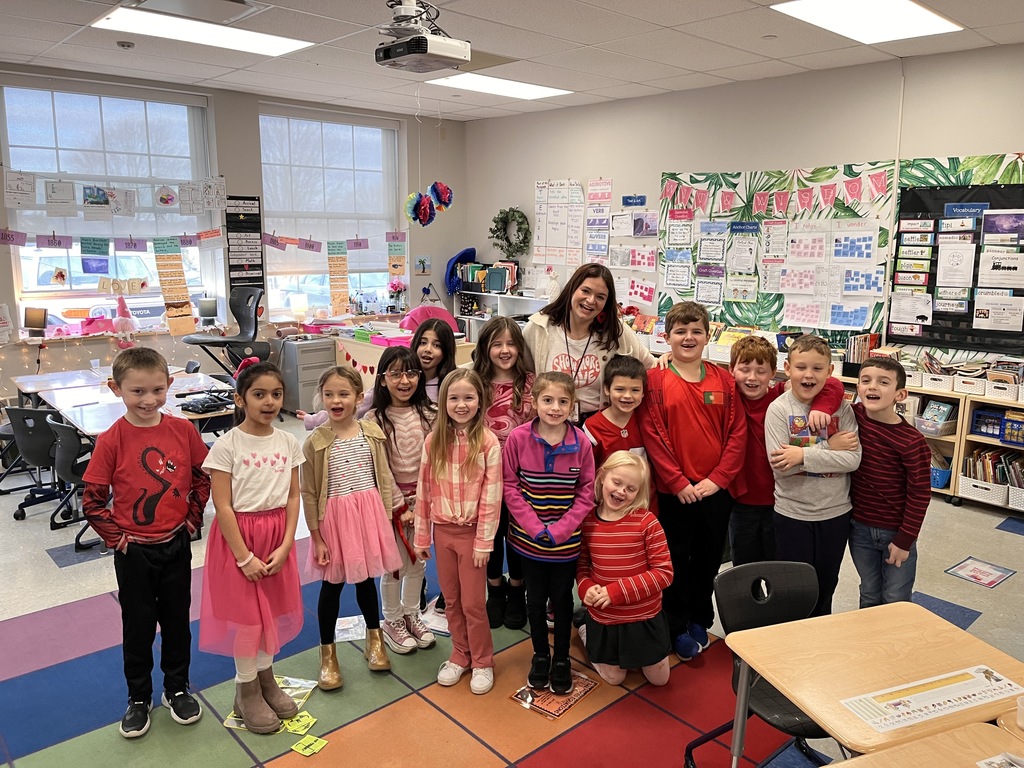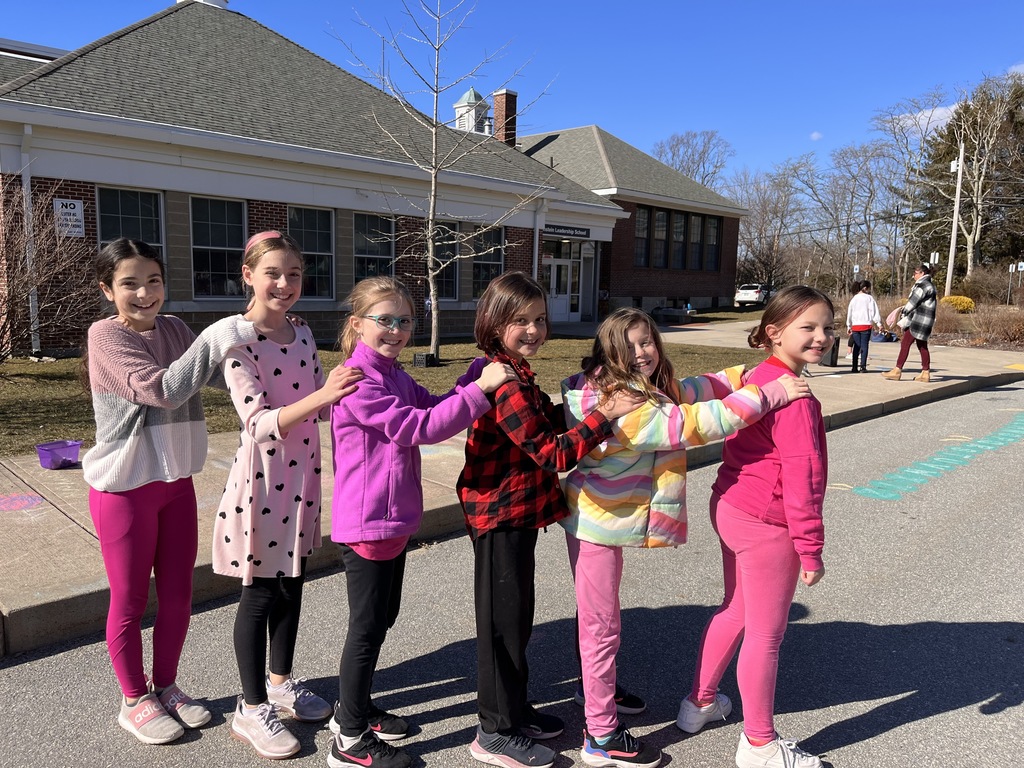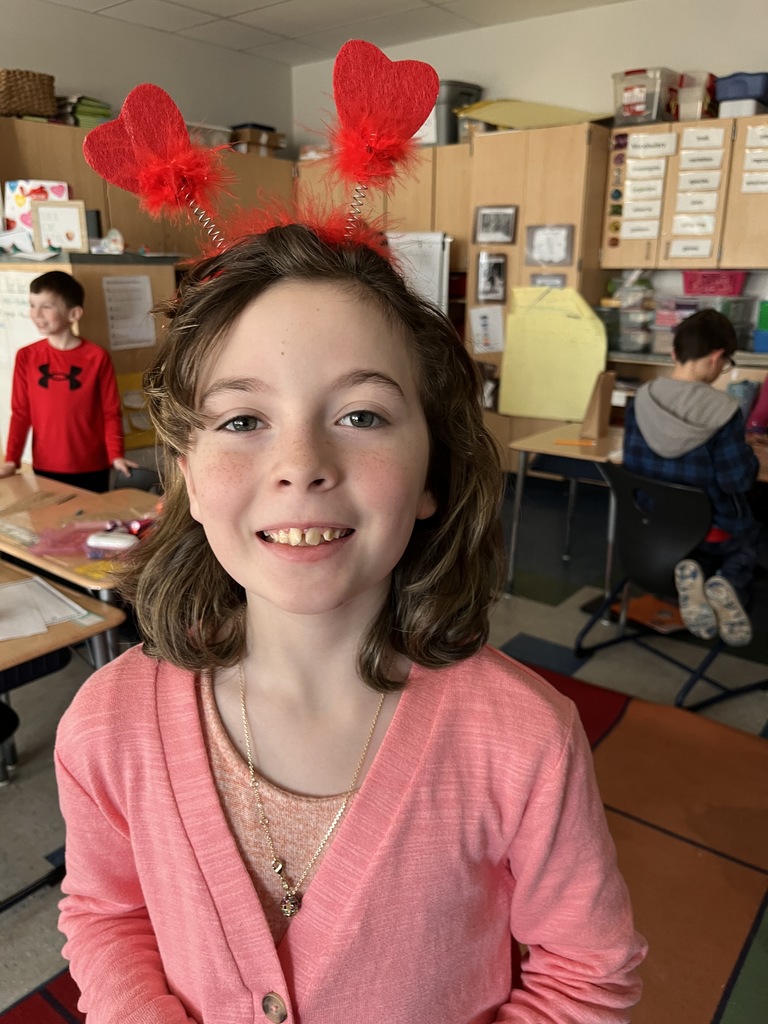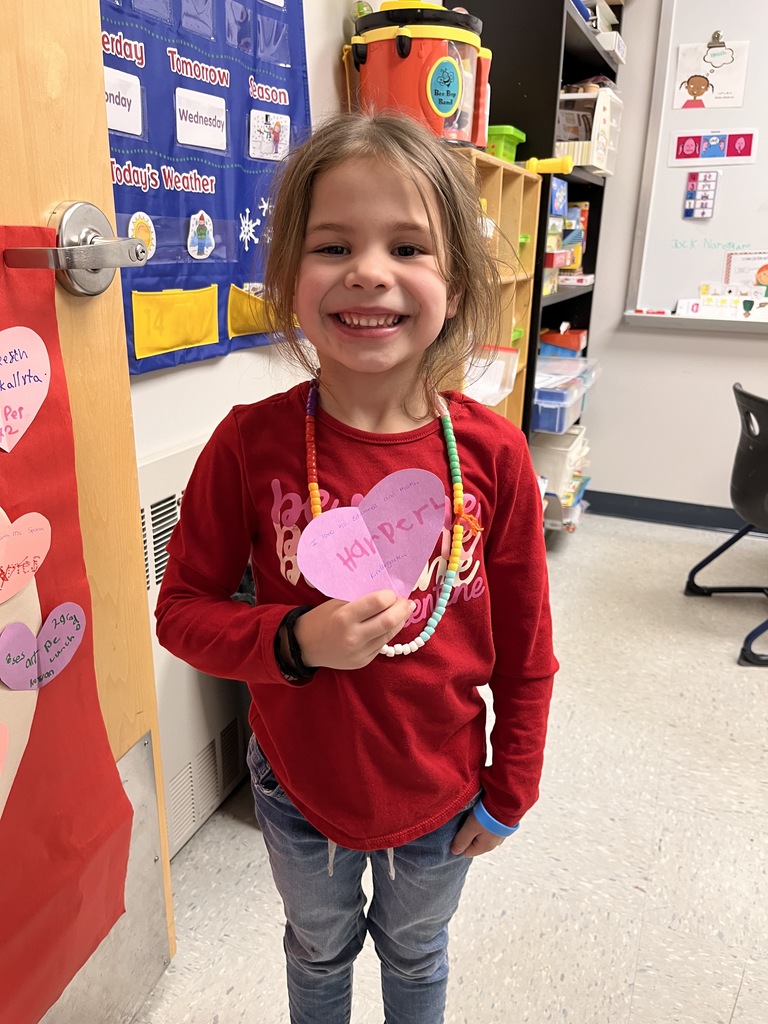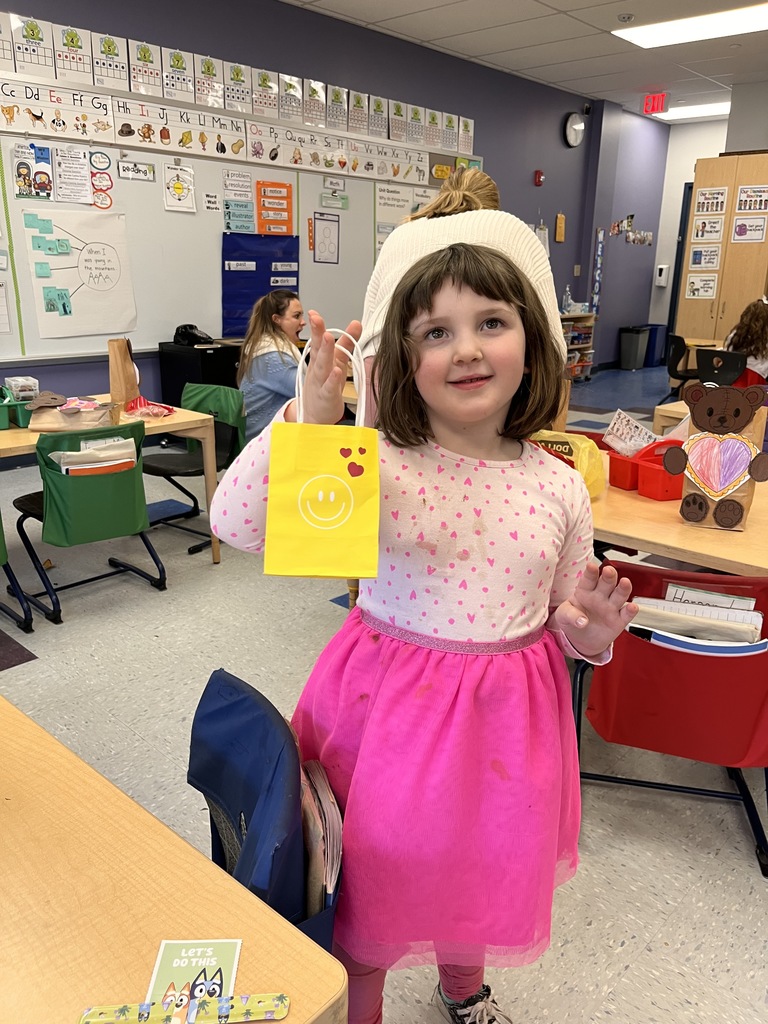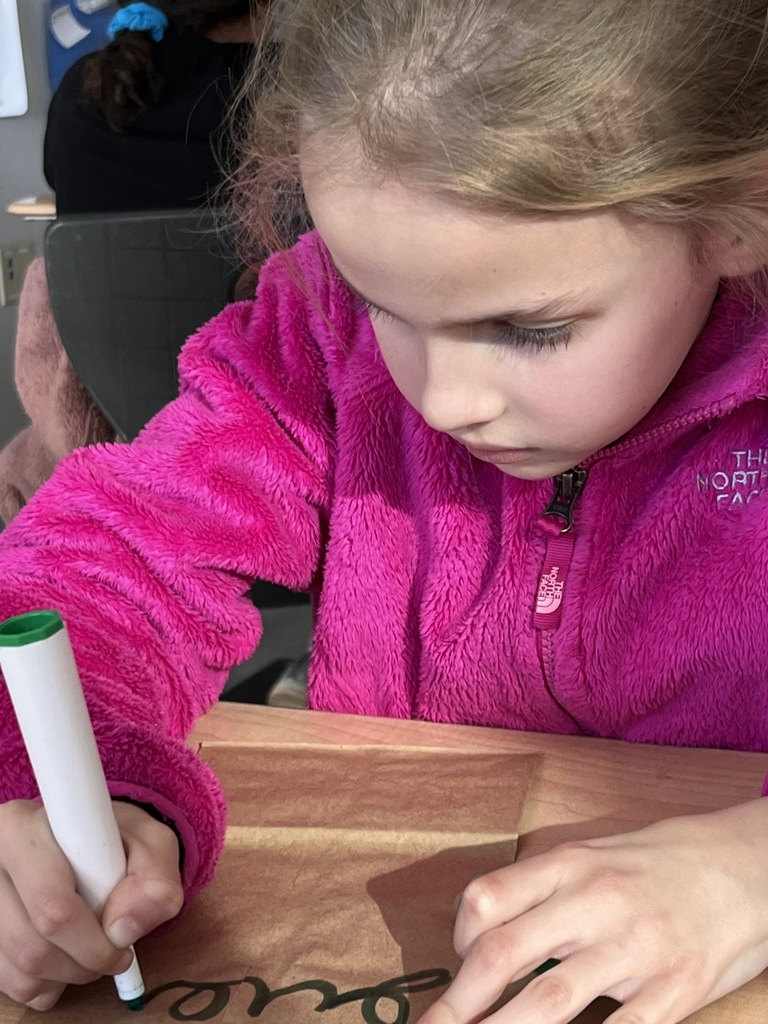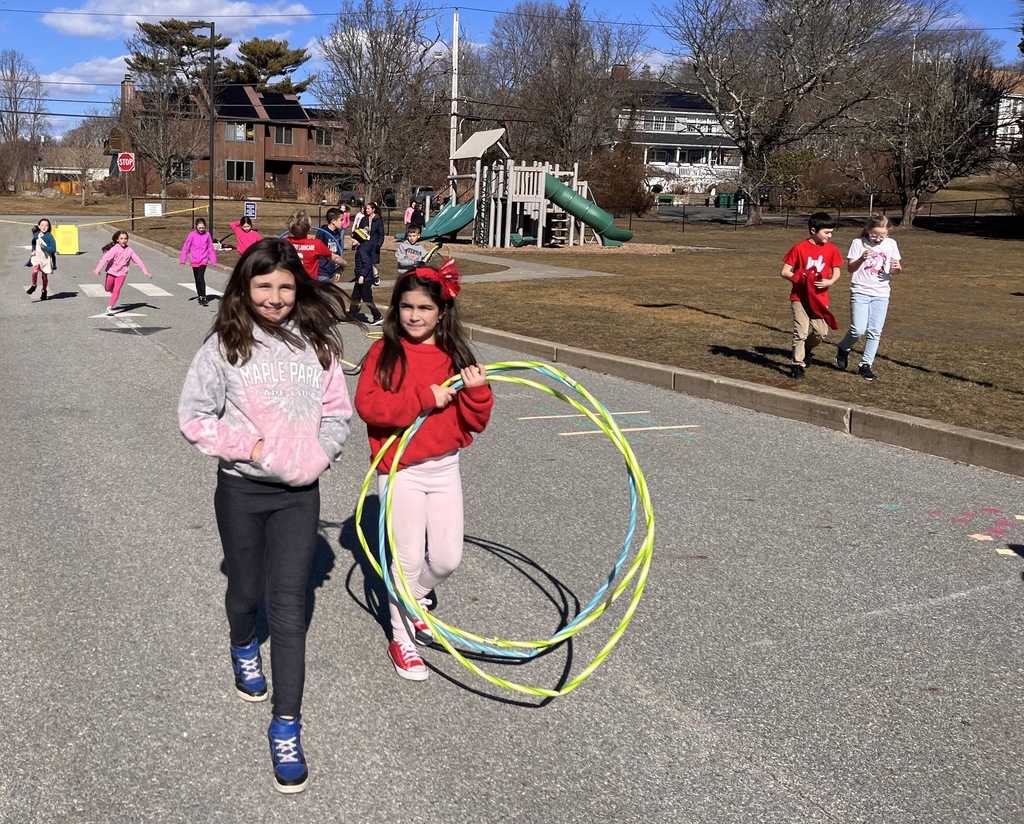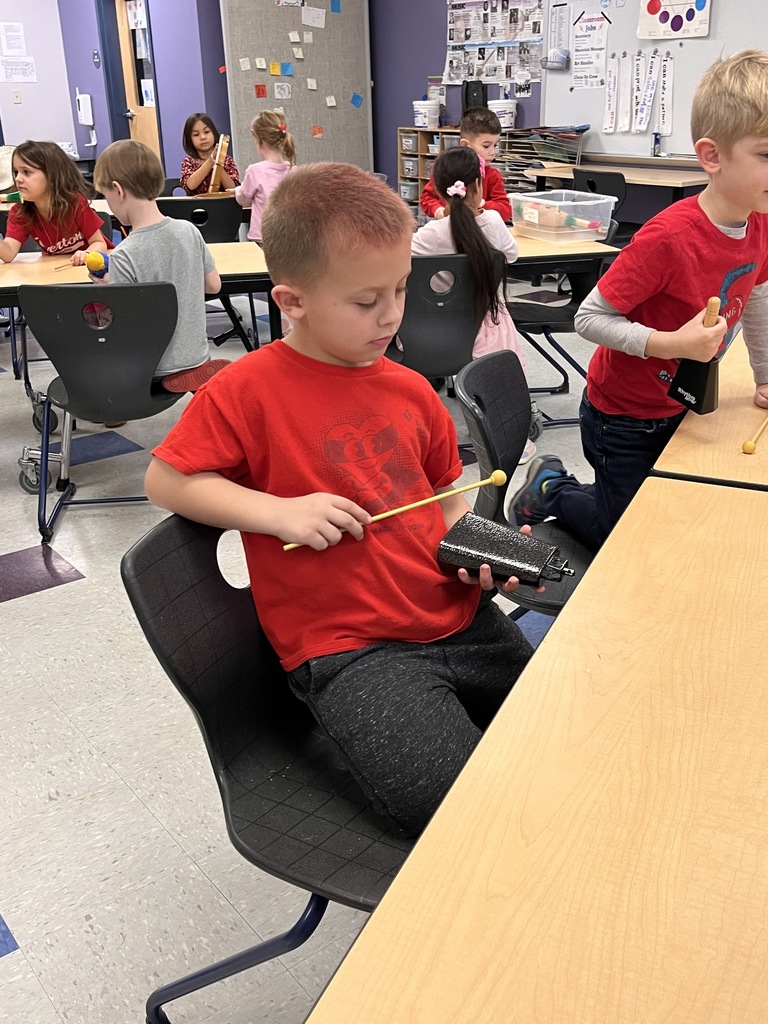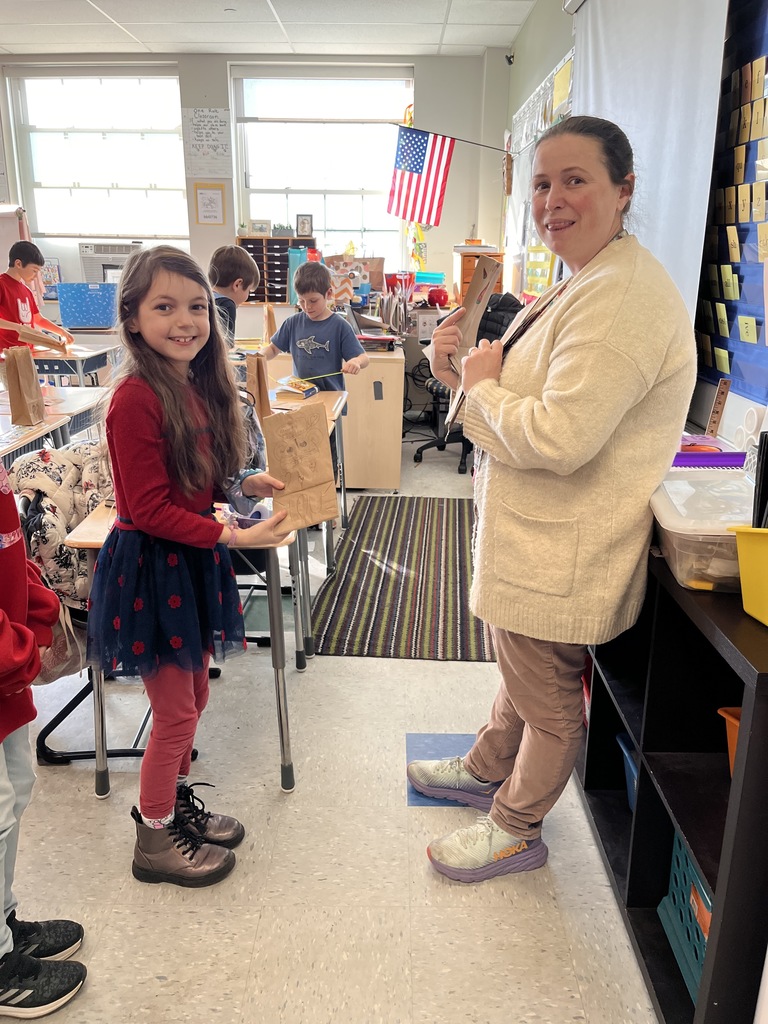 Are you looking for an extra special cup of happiness? Coastal Roasters provided Pocasset School with cup sleeves for students to create artwork to make their patrons smile. We love our community of kindness. ☕🎨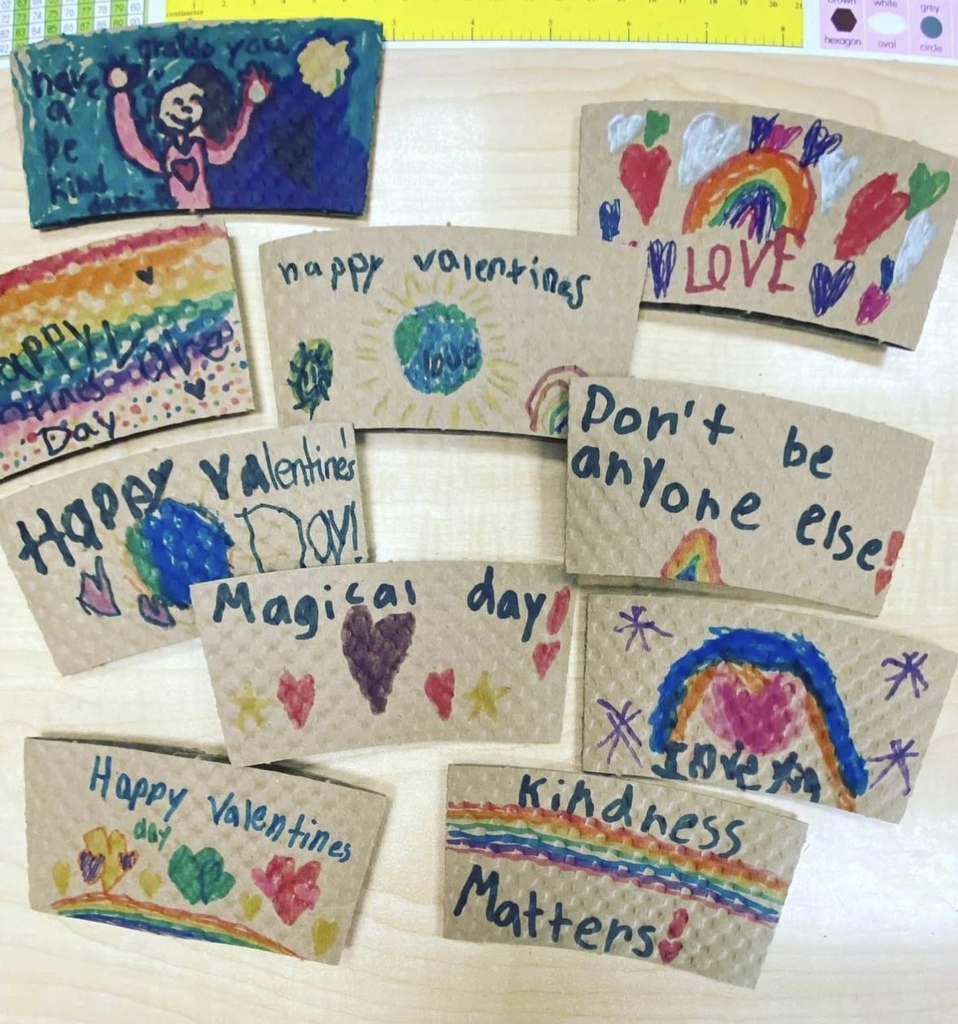 Fort Barton students are 100 Days Brighter! 💡Fort Barton celebrated the 100th Day of school with neon, rainbow colors, and a glow stick school-wide dance party! #FortBartonProud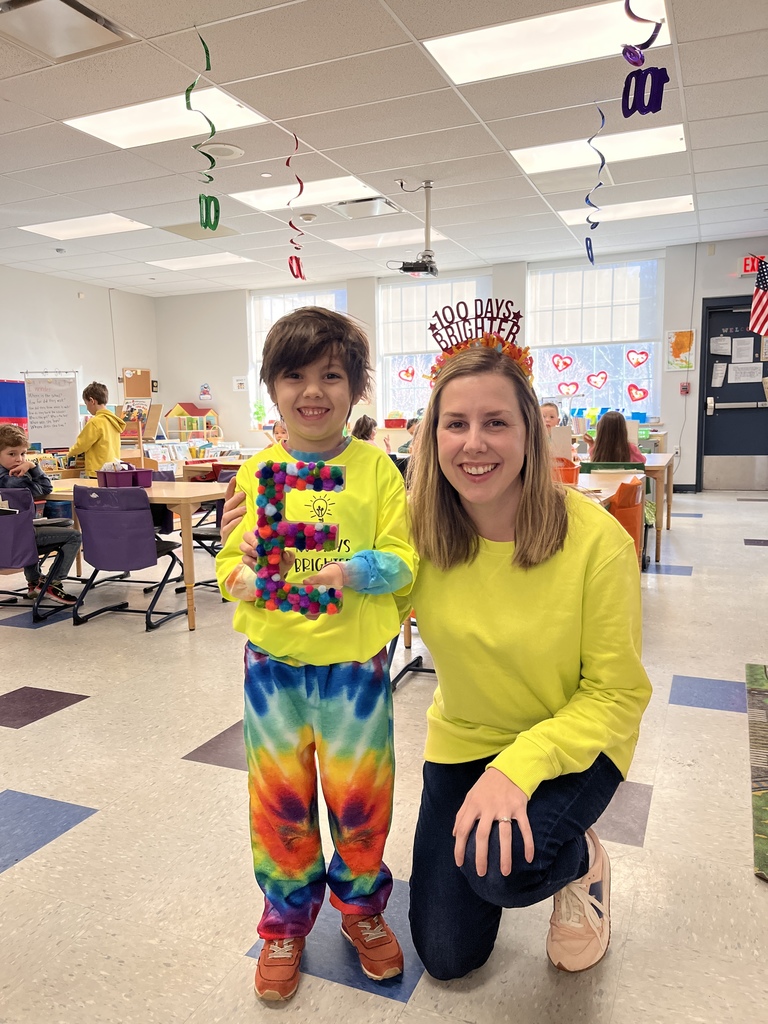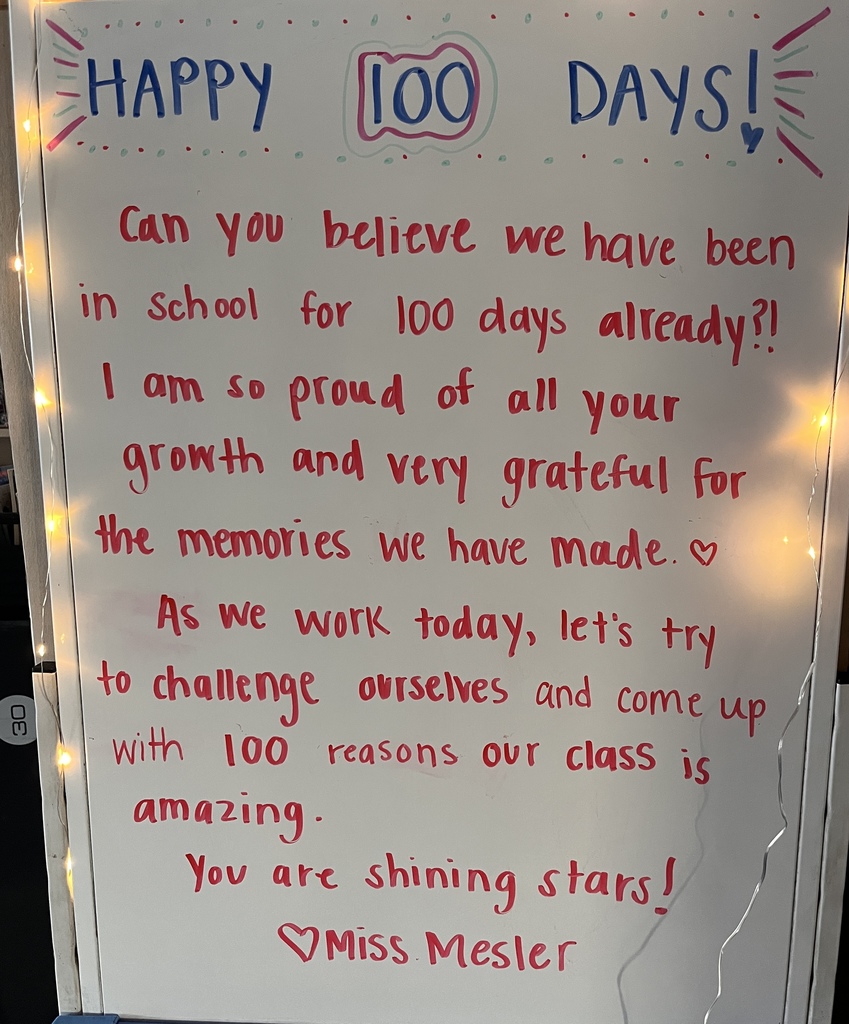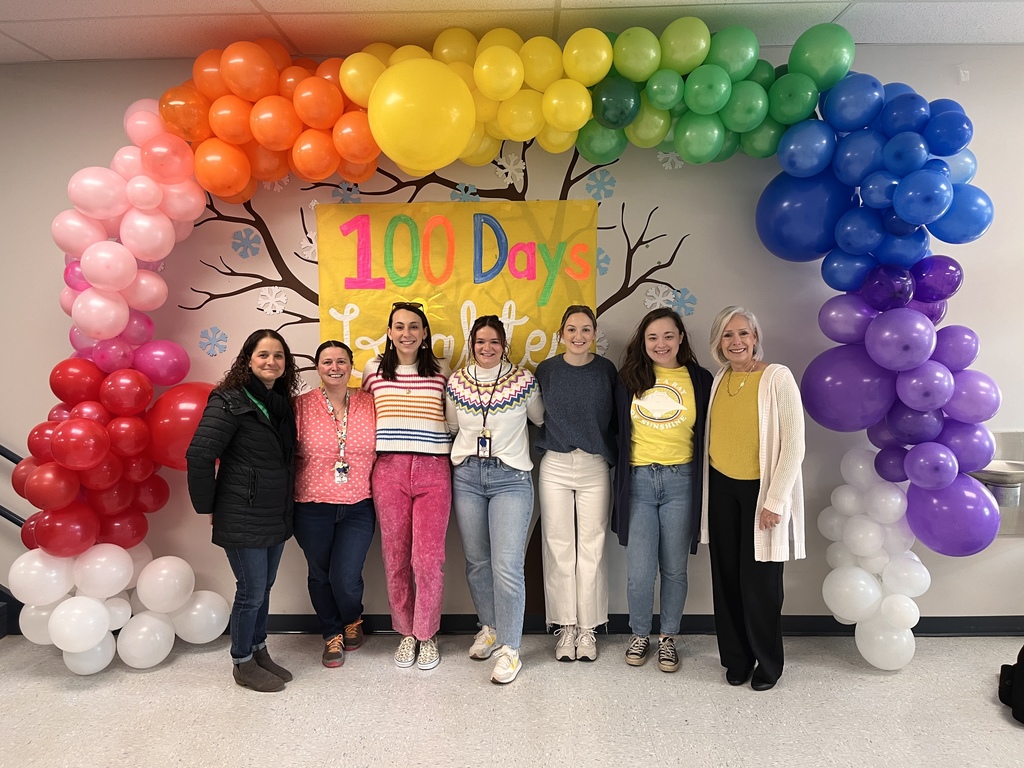 Today is our 100th day of school! Here at Pocasset, besides being 100 days smarter, our students are dressed like what they will look like when they turn 100 years old! 🎈🎈 #PocassetProud