Even though Pocasset Principal Wordell graduated with her doctorate in August, her official commencement ceremony was held on Friday in Charlotte, NC. Congratulations Dr. Wordell on completing your EdD in Educational Leadership and Management!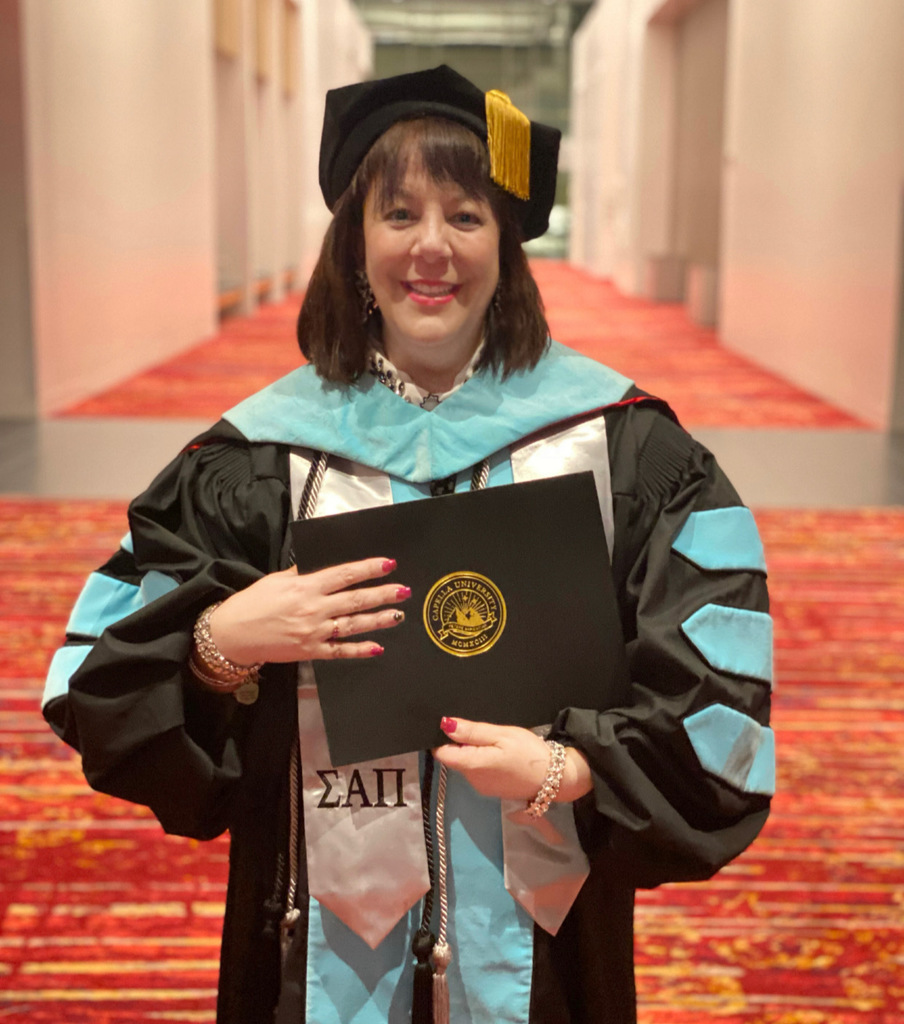 Wordell's Weekly Words - 2.27.23 Dear Pocasset Families, I hope everyone had a wonderful school vacation week! Here's some important dates/information: 1. IF NEEDED - Pocasset Snow Day Schedule: If the Superintendent calls a Snow Day, this is the online instructional schedule we will follow if you have power: Homeroom 9:00 – 9:10 (10 Minutes) Period 1 9:10 – 9:50 (40 Minutes) Period 2 9:50 – 10:30. (40 Minutes) Period 3 10:30 – 11:10 (40 Minutes) Period 4 11:10 – 11:50 (40 Minutes) Office Hours 11:50 – 12:00 (10 Minutes) As you can see, the school day will end at noon for all Pocasset students. If you lose power, please have your child complete the packet their teacher provided and return the packet the next day school is in-person. Thank you. 2. Penny Wars!!! We are now into our last week of Penny Wars!!! For week 2, the grade that moved into the lead is Kindergarten/PreK!!! Here's the chart so you can see how your child's grade is doing: 3. Pocasset School Improvement Team Meeting: At next Monday's SIT Team Meeting, I will be doing a presentation about Safety at Pocasset. The meeting will be held on Monday, March 6 at 6 pm in our library (please enter in the side library entrance). If you would like to attend but wouldn't be able to attend in-person I will also be livestreaming the presentation. Joining information is: Pocasset School Improvement Team Monday, March 6 · 6:00 – 6:50pm Google Meet joining info Video call link:
https://meet.google.com/pqj-dncy-dsq
I will also be sharing the same presentation at the Pocasset PTO meeting on March 9 at 3:45pm in the Pocasset Library. I hope to see you there! 4. CORE Afterschool Spring Session Registration is open!: See below for the 2 courses open at Pocasset: Bringing Books to Life: $65. with Ashley Lessa Each session, students will participate in a highly interactive story time! We will act out stories, ask questions, and play along the way! The books will be hand-picked for the season. After reading, the students will bring an element of the book to life through a craft or STEM activity! Together we might make snow, build a character's home or design a puppet for a puppet show play! Come bring stories to life with Miss Ashley! Creating with Collage: with Kelly Hochenberger $65 This class is designed to bring out the artist in students. Students will think, cut, glue and design masterpieces. There will be a variety of collage art projects. Some themes will involve animals and nature. Come join the fun with Miss Kelly. Classes run from April 18 – May 23 (Tuesdays) after school until 5 pm. Please visit
https://thinkfeelcreate.coursestorm.com/
for registration. 5. Dates to Remember: Thurs. March 2 - Dr. Seuss' Birthday!! Dress as your favorite Dr. Seuss Character!! Thurs. March 9 - 3:45 pm PTO Meeting in Library Fri. March 10 - White T-Shirt Day - Wear any White t-shirt - either with a picture or words on it or plain! Mon. March 13 - District Distance Learning Day and Teacher/Staff PD Day Fri. March 17 - St. Patrick's Day - Green and White Day Fri. March 24 - Jeans and Sneakers Day Fri. March 31 - Disney Day Mon. April 3 - 6 - Pocasset's Reading Week!!! (More Details to follow) Fri. April 7 - No School - Good Friday April 10-14 - April School Vacation Wed. April 19 & Thurs. April 20 - RICAS ELA (Reading and Writing)Test for Grades 3 & 4 Thank you, and I hope you have a great week! Kindly, Dr. Suzette Wordell, Principal

Are you looking for an extra special cup of happiness? Coastal Roasters provided Pocasset School with cup sleeves for students to create artwork to make their patrons smile. We love our community of kindness. ☕🎨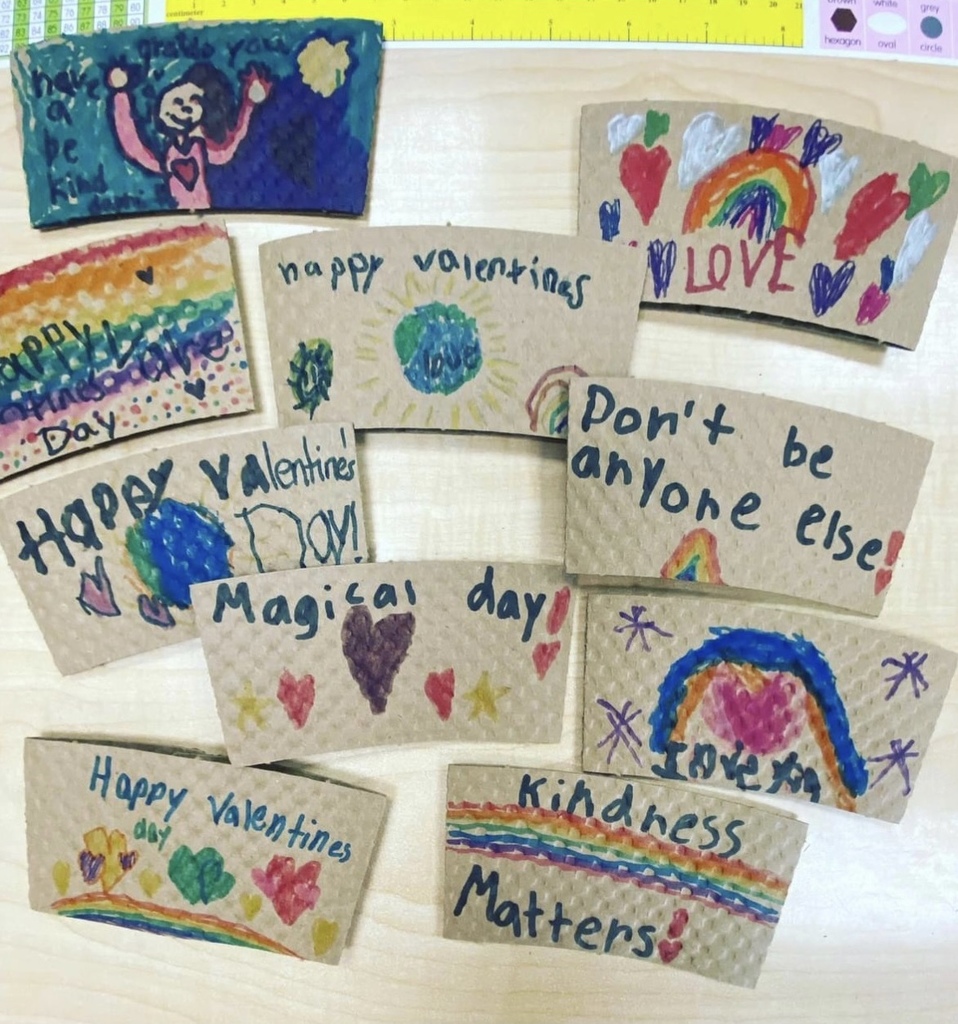 Today is our 100th day of school! Here at Pocasset, besides being 100 days smarter, our students are dressed like what they will look like when they turn 100 years old! 🎈🎈 #PocassetProud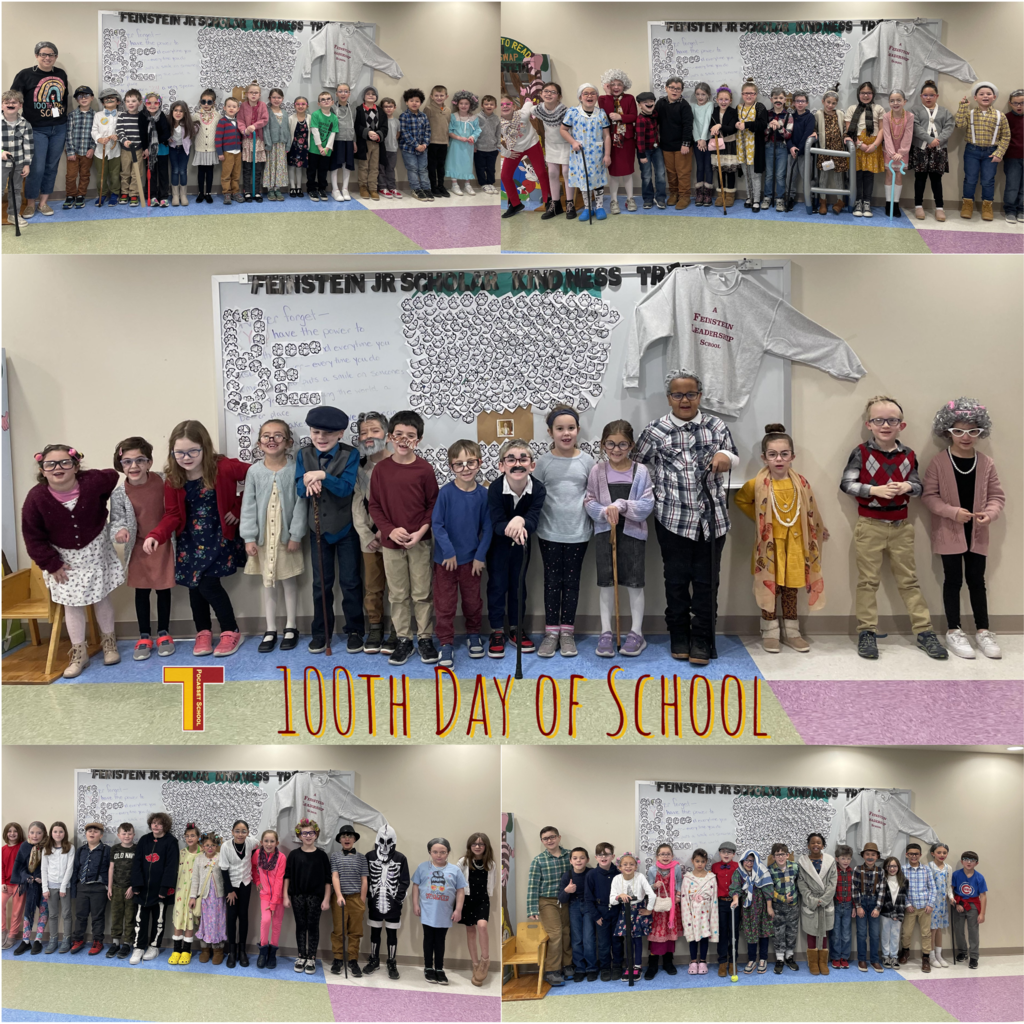 Reminder: Teacher Professional Development/Distance Learning Day on tomorrow, Wednesday, Jan. 25th.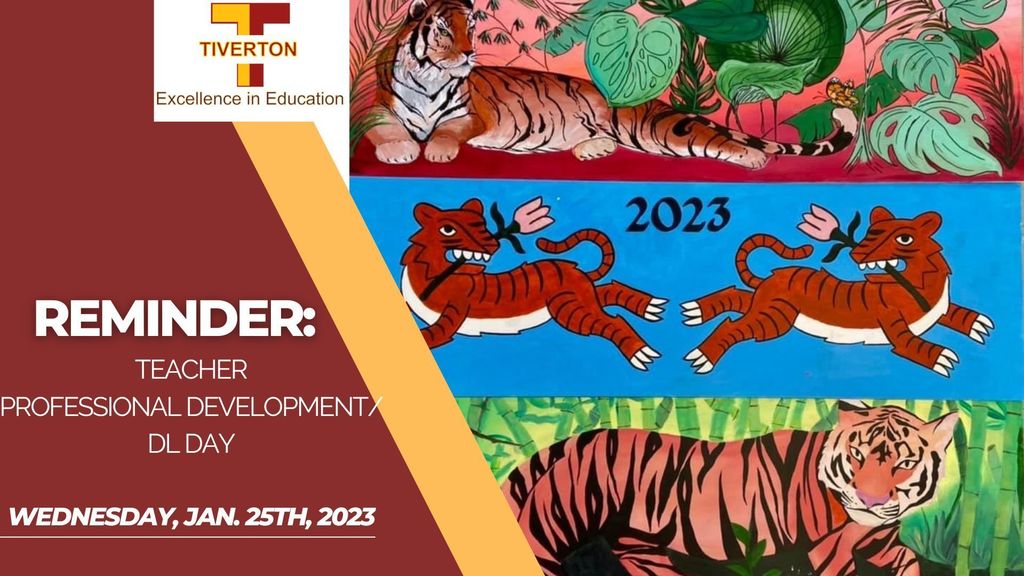 The School Committee will receive a Special Education Services presentation followed by an Open Forum on 1/24 at 7 pm in THS library. Please join us.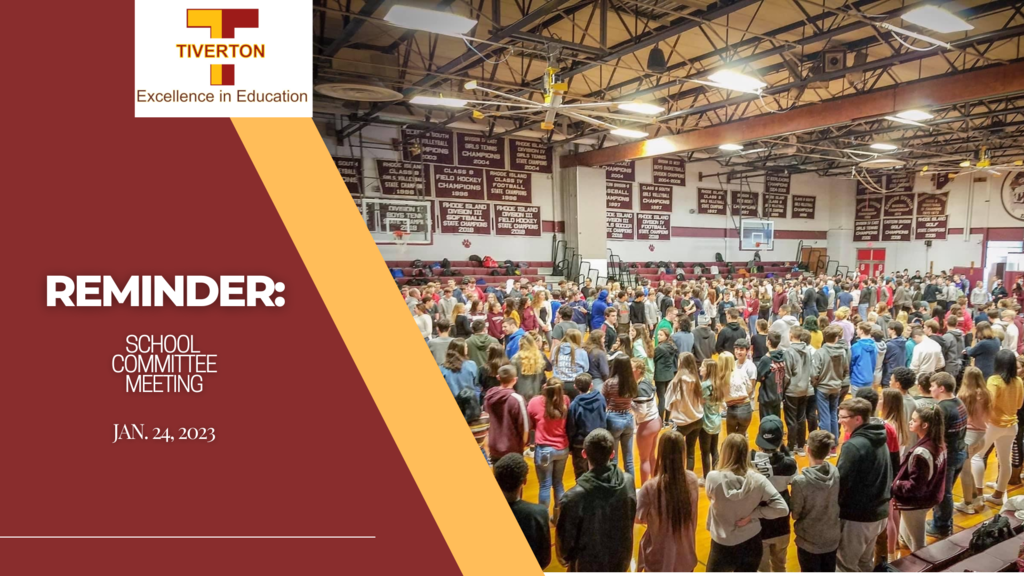 Starting next school year, the Tiverton School Committee in conjunction with the administration is considering providing all special education services in our schools and removing the district from the Newport County Regional Special Education Program. To help make the best decision on this matter the School Committee will receive a presentation on the reason and rationale for this recommendation, followed by an Open Forum for staff and community members to offer their feedback/input. The forum will be held at the School Committee meeting on January 24, 2023 at 7:00 p.m. in the high school library. Interested parties can also view the meeting at:
https://www.youtube.com/TivertonVideos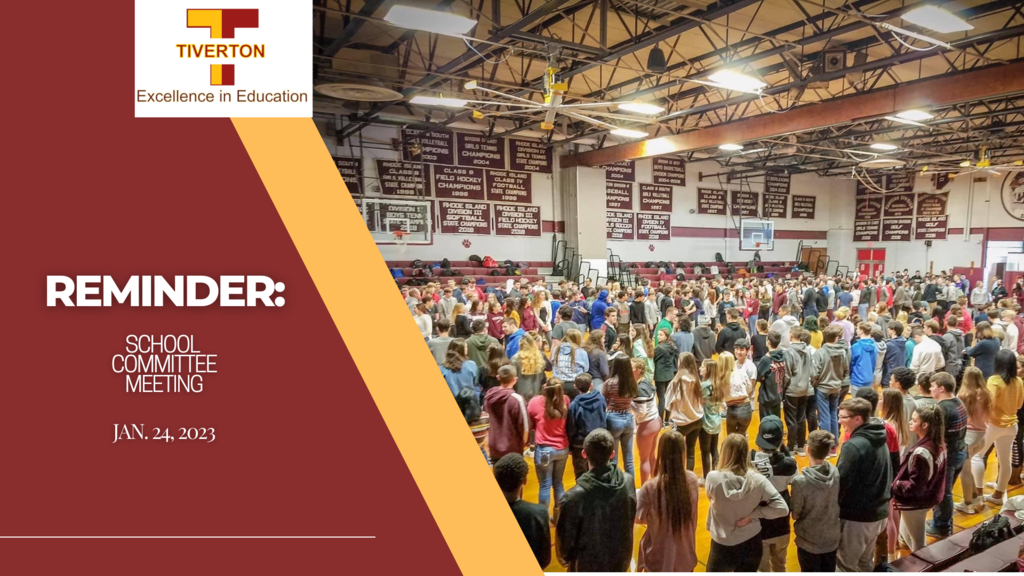 January 9, 2023 Important Message From Tiverton Public Schools Tiverton School District Official Statement on SRO As of December 23rd, 2022, our SRO is no longer employed by the Tiverton School District. We were made aware of a situation and are working with the proper authorities as required. No students were harmed or in harms way in the reported incidents, and Tiverton Police continues to provide SRO support for the School District.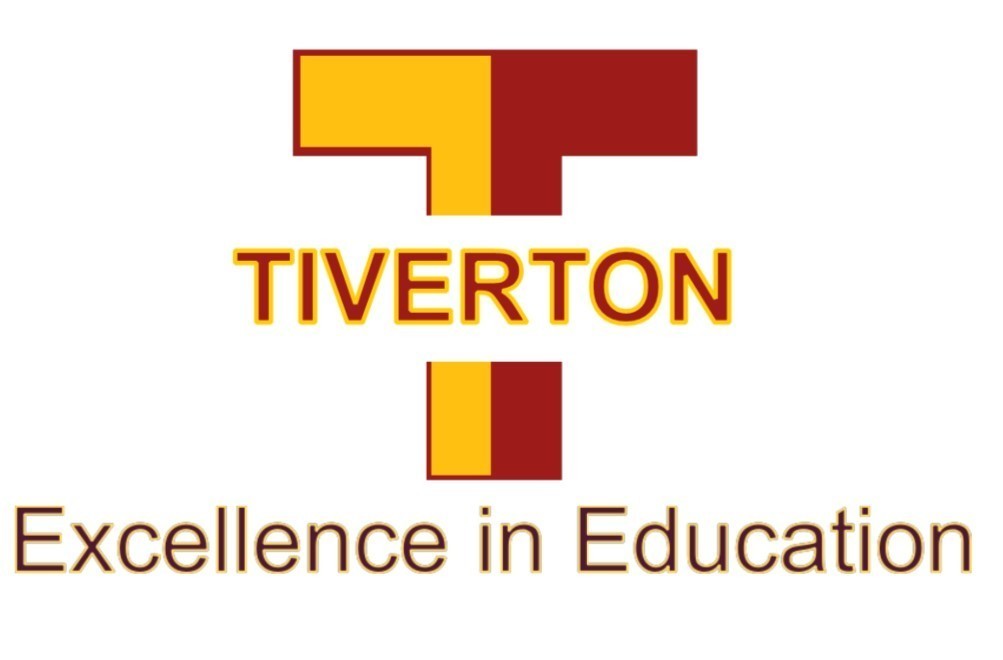 Trunk or Treat Night SATURDAY, OCTOBER 29TH 6:30 PM-8:00 PM | FREE EVENT AT RANGER ELEMENTARY SCHOOL MORE INFO AVAILABLE AT
WWW.TIVERTONRECREATION.ORG/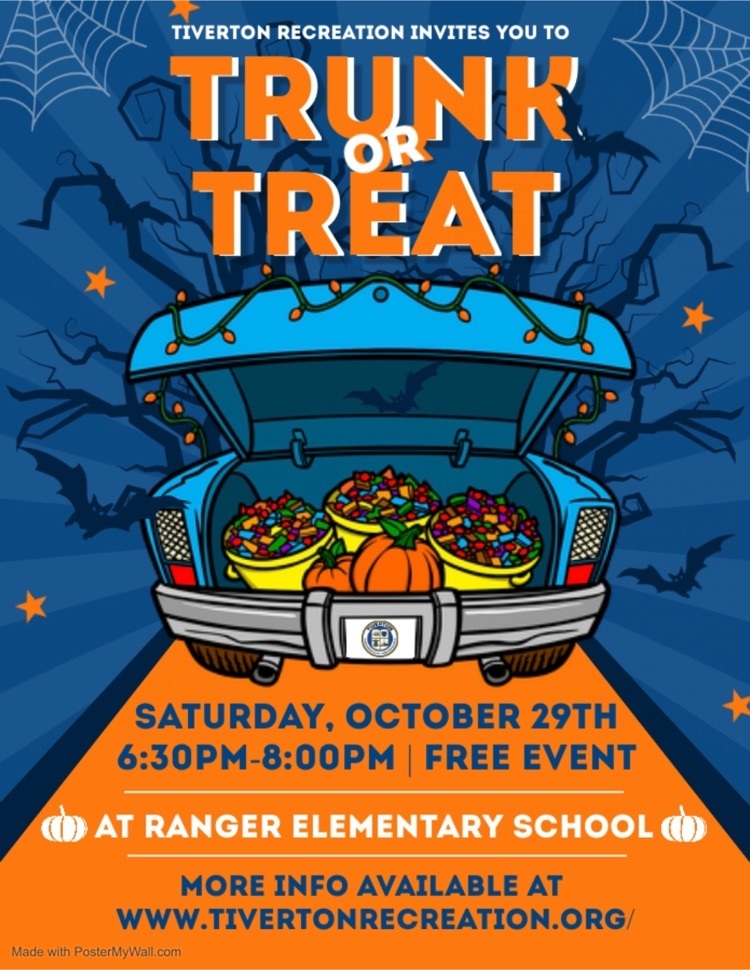 Tiverton Recreation cordially invites all of the little ghost land goblins of Tiverton to enjoy their annual Trunk or Treat event! See below for more information. 👻 🎃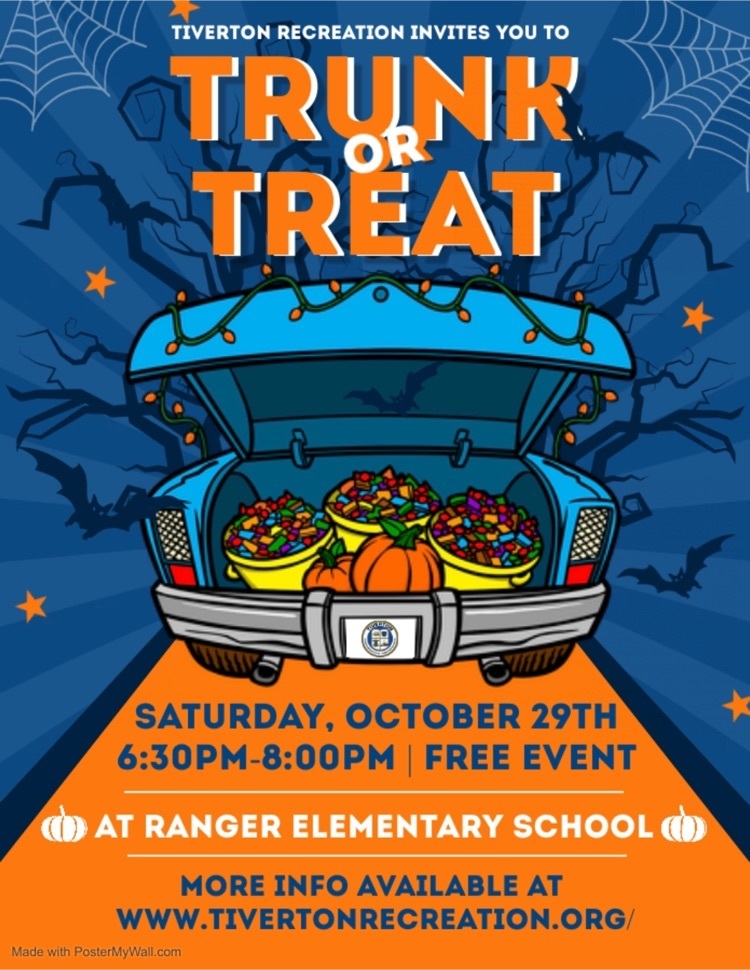 Gentle reminder, tomorrow 10/20/22 is a Distance Learning Day for all 5 schools. Please have your child login to their Google Classrooms and follow the directions sent via email from your child's school principal. Thank you.

TONIGHT! POCASSET PTO PRESENTS: Night at the Movies: Minions: The Rise of Gru Friday, October 7th, 6:30pm ***AVAILABLE STARTING AT 6PM*** COME EARLY AND SUPPORT THE PTO WITH FUN COLORED HAIR EXTENSIONS, $15 EACH. PURPLE, PINK, RED OR BLUE. WHICH COLOR WILL YOU CHOOSE? Grab a chair and a blanket and join us on the field. Snacks and refreshments will be available to purchase.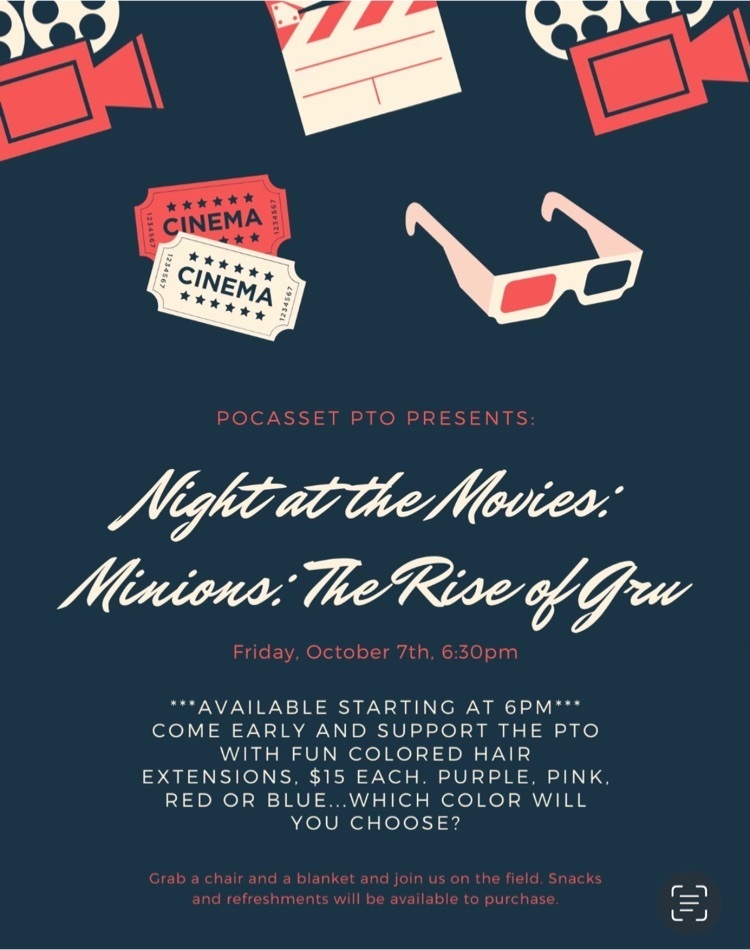 Not having to make dinner is music to the ears! 🎶 Tonight's the night where proceeds of your order at MaCray's Seafood will benefit the TEMPO organization, a nonprofit that supports the music programs within the Tiverton Public Schools. See flyer for more details. Thank You!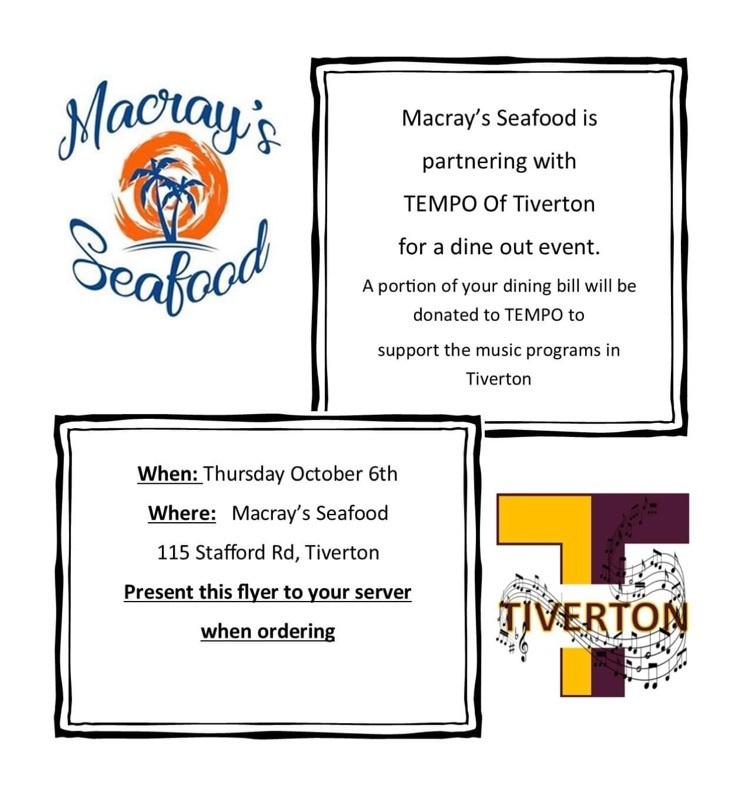 As a gentle reminder for tomorrow, Friday, October 7th, the three elementary schools have an early release day. All Elementary schools will have a dismissal time of 12:00 PM. Elementary School lunch will be served. If you are in need of child care for that afternoon, the childcare program known as Tiger Cubs is available for a nominal fee. Please contact them at 401-864-7213.  The Tiverton Public Schools School Year Calendar is available at
https://www.tivertonschools.org/article/790024

Not having to make dinner is music to the ears! 🎶 This Thursday, October 6th, proceeds of your order at MaCray's Seafood will benefit the TEMPO organization, a nonprofit that supports the music programs within the Tiverton Public Schools. See flyer for more details.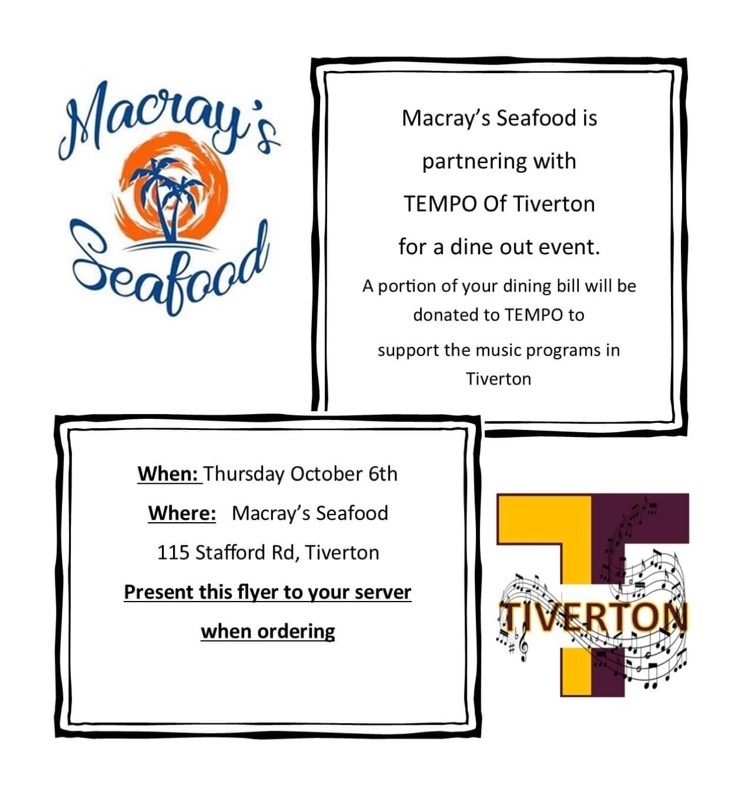 Today, September 23rd, the three elementary schools ONLY have an early release day. All Elementary schools will have a dismissal time of 12:00 PM. Elementary School lunch will be served.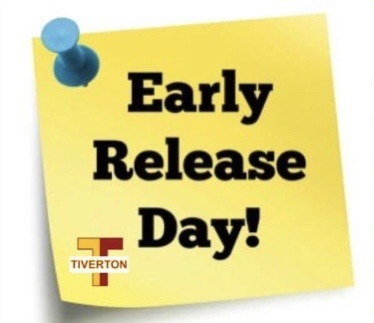 Join our THS Football team in their efforts both on and off the field to win against cancer. As you'll hear from our team Captains, the Coaches vs. Cancer organization supports cancer research through funding generously donated by our fans and our Tiverton fans are the best at helping us win! Please consider donating via the link below and attend our game on Friday Night, September 23rd, 2022 starting at 7 PM, some of the admissions collected will also go to this great organization. GO TIGERS! 🐅 Watch the full video here:
https://youtu.be/tpNmCnptro0
Donation Link Here:
https://raiseyourway.donordrive.com/index.cfm?fuseaction=donorDrive.event&eventID=757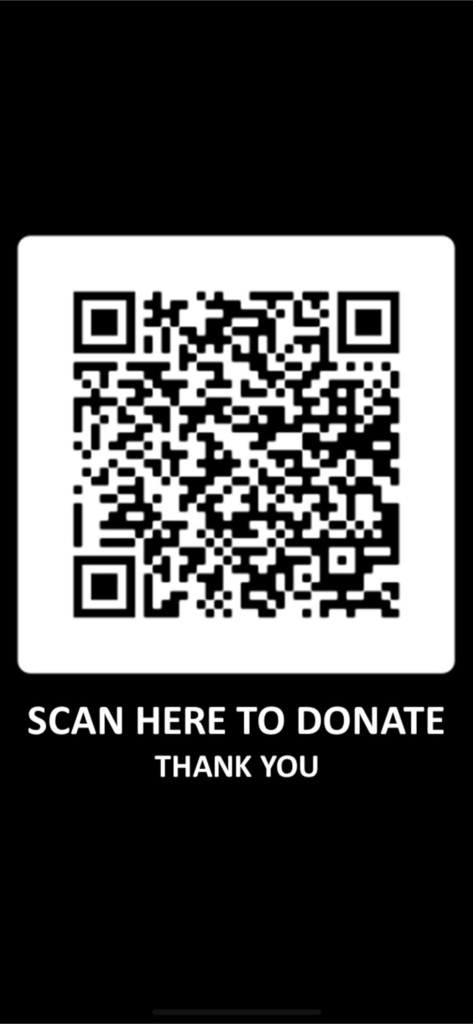 Our extraordinary field reporters from Pocasset are showing you what to co when you see or smell smoke while indoors! A big THANK YOU to the Tiverton Fire Department for keeping our kids in the know! Great job Tigers! 🐅
https://youtu.be/s8gUoiuS_8c
Fire Prevention Day at Pocasset!! Many thanks to TFD for teaching our students about fire safety!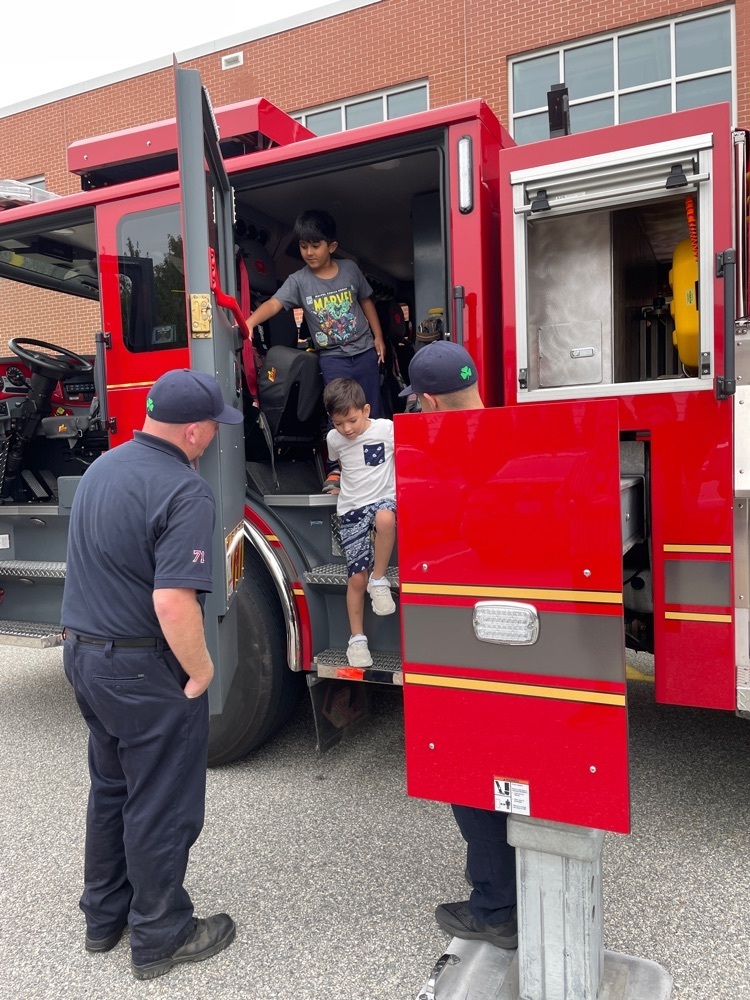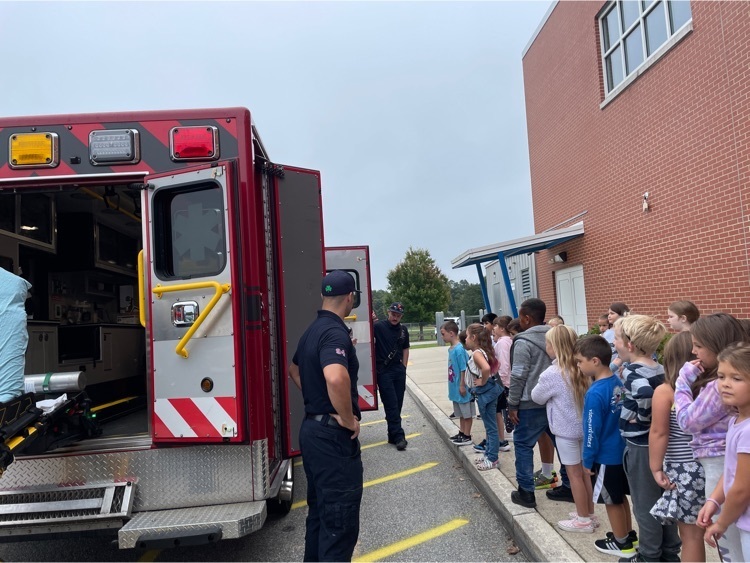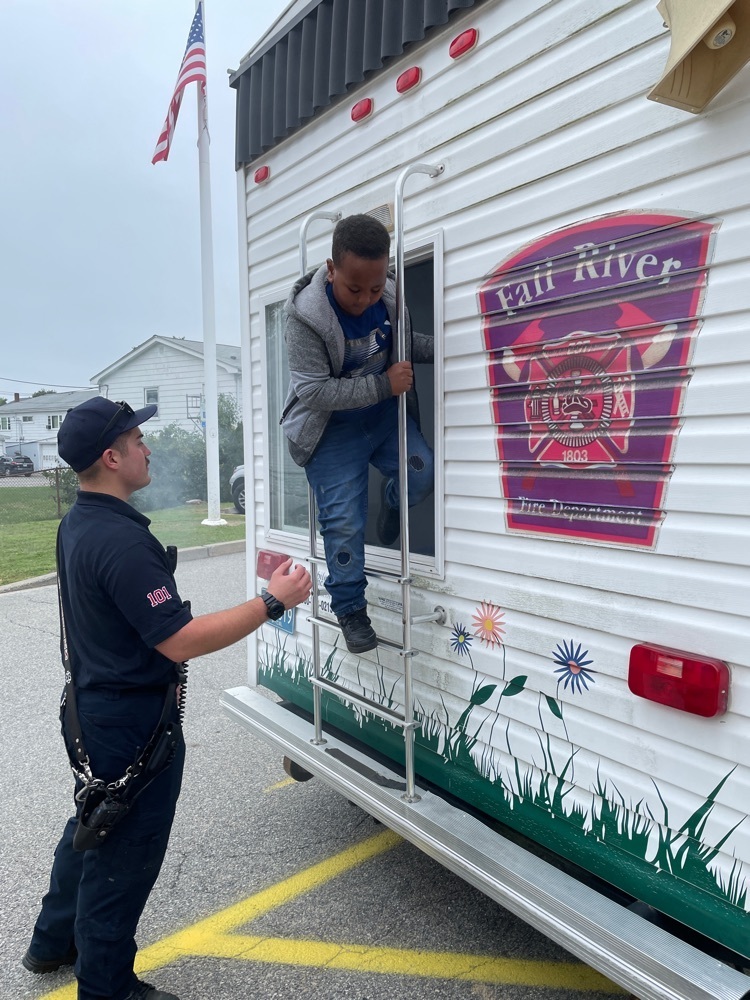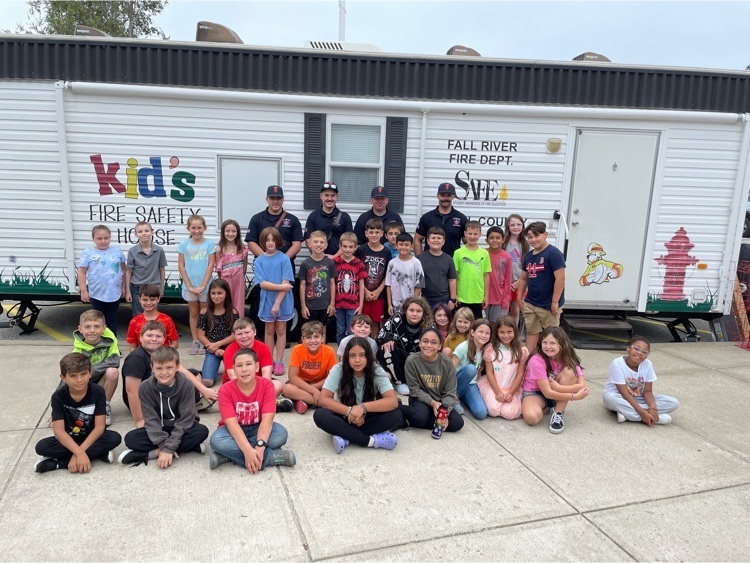 Bus # 12 is unavailable for both the morning and afternoon run on 9/14/22. Students scheduled for after school programing (Tiger Cubs/Sakonnet Early Learning Center) will be redirected to buses going to those locations in the afternoon. Thank you for your understanding.