Our Website is in it's final stages of updating. Please pardon our appearance as we make our final changes. Thank you for your patience and understanding.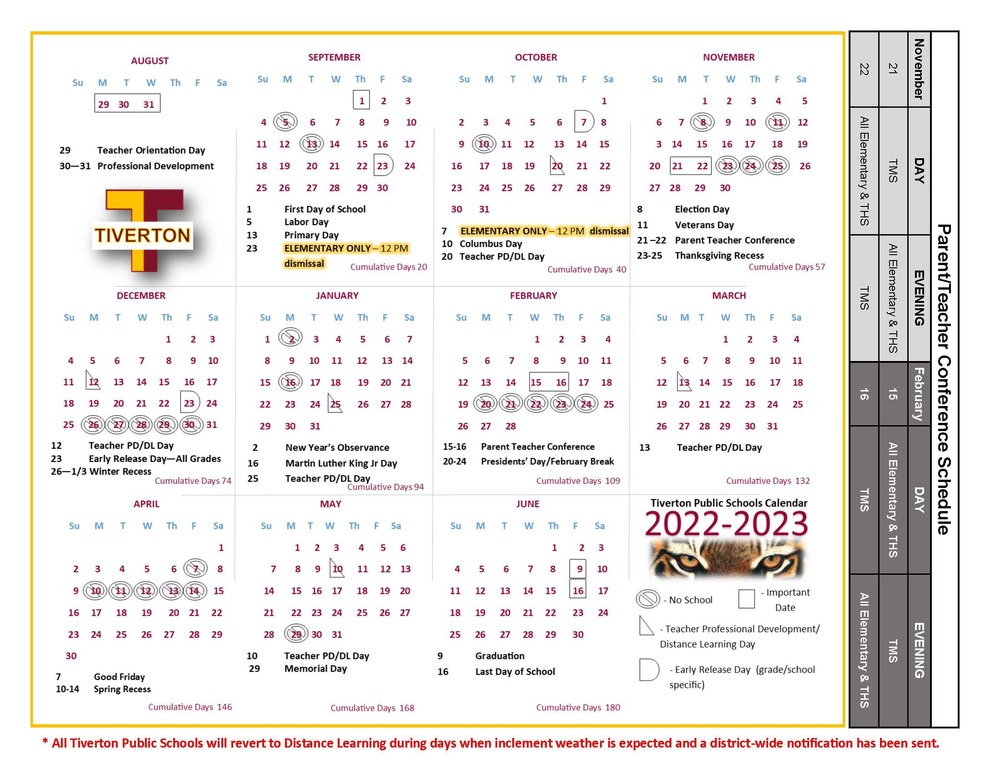 Tiverton Public Schools 2022-23 School Year Calendar (Printable)

To access your child's grades, schedules and other important information, please use the Tiverton Public Schools Aspen Portal link as follows: https://ri-tiverton.myfollett....